SHEBOYGAN — The Acuity Insurance flag will be down most of the day on Veterans Day due to high winds, but you can still enjoy one of Sheboygan's greatest landmarks.
Whether you are driving into town for the first time or drive by it on your daily commute, the World's Tallest Symbol of Freedom is always a sight to behold.
Here are some basic facts about the flag with some of your best photos enjoying it.
World's Tallest Symbol of Freedom
• At 70 by 140 feet, the flag is the world's largest free-flying American Flag. The flagpole stands nearly 100 feet taller than the Statue of Liberty. The 9,800 sq. ft. flag weighs in at 250 pounds.
• The flagpole and memorial can be visited at any time.
• At the base of the flagpole lies a veterans memorial with more than 750 inscribed pavers placed in the shape of a teardrop. A kiosk can help locate specific names.
• The flagpole is designed to withstand temperatures down to -40 degrees and wind speeds up to 120 mph. Three pendulum-style tuned mass dampers reduce movement and vibration. Over 500 gallons of paint were needed to cover the pole and 680 cubic yards of concrete was needed for the foundation.
• Flags are taken down at the first sign of wear. An industrial-grade sewing machine is kept at Acuity for any repairs. The flag is taken down during times of maintenance or severe weather. To check if the flag is standing, visit acuity.com.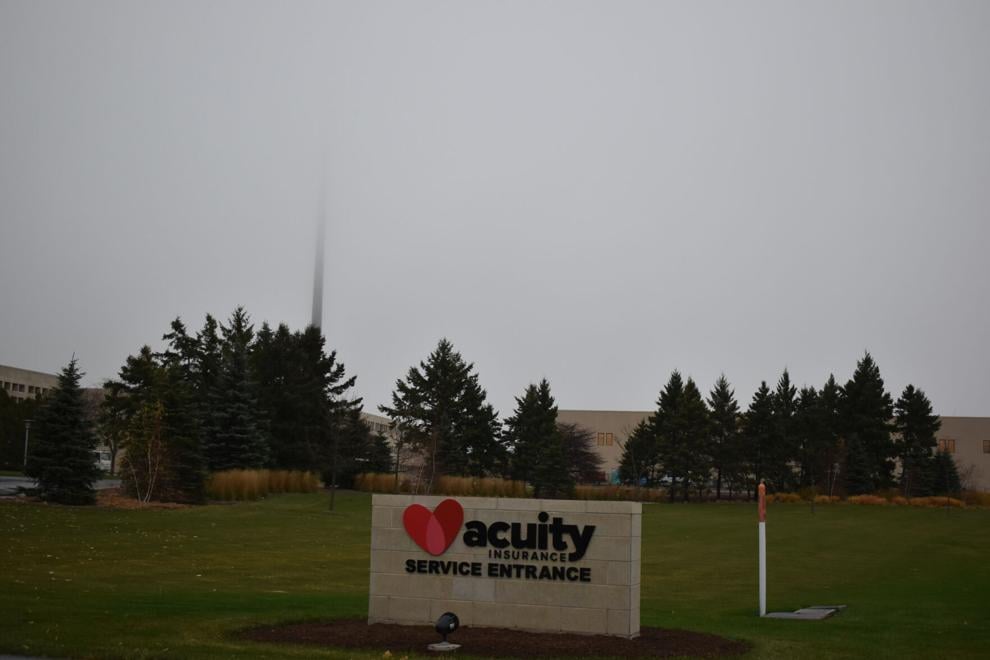 • On June 2, 2020, wind gusts between 60 and 70 mph shredded the flag.