SHEBOYGAN COUNTY – Summer is in full swing, and Sheboygan County has a full slate of events lined up for the month of August. From Sheboygan's world famous Brat Days to the Wade House's Arts, Crafts and Trades Fair, August has an event for everyone.
IMSA Fastlane Sportscar Weekend – Thursday, Aug. 4-Sunday, Aug. 7, Road America, N7390 WIS 67, Elkhart Lake
One of North America's top racing series makes its annual visit to Road America with the four-hour IMSA Michelin Pilot Challenge on Saturday and the WeatherTech SportsCar Championship on Sunday. The weekend will also include the IMSA Porsche Carrera Cup America and Lamborghini Super Trofeo races. For ticket information, visit https://www.roadamerica.com/imsa-fastlane-sportscar-weekend.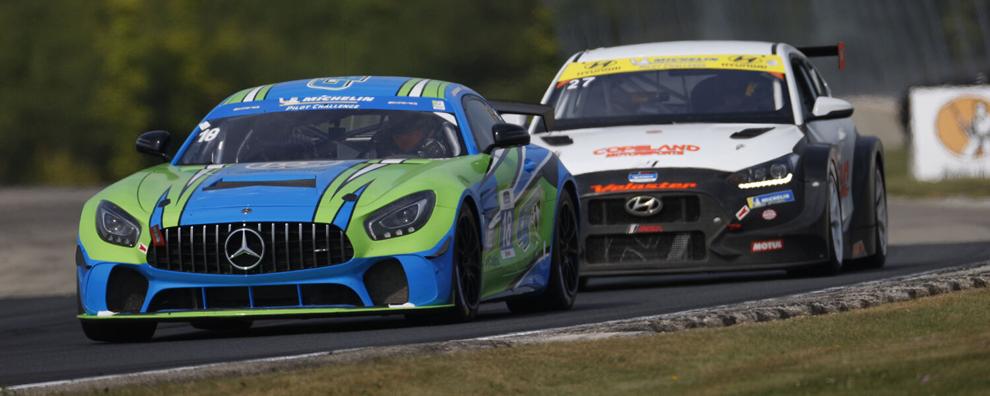 Brat Days – Friday, Aug. 5 from 4-11:30 p.m. and Saturday, Aug. 6 from 9 a.m.-11:30 p.m., Kiwanis Park, 726 Kiwanis Park Road, Sheboygan
Sheboygan's signature festival will be bigger than ever with live performances from 15 bands, amusement park rides, a cornhole tournament, and a wide variety of food and drink options, highlighted by the festival's namesake, the brat.
Of course the weekend wouldn't be complete without the Brat Day Parade, which begins at 8th Street and Center Avenue downtown and ends at Worker's Water Street Park, and the iconic Brat Eating Contest. This year will also feature a free shuttle from Festival Foods to Kiwanis Park.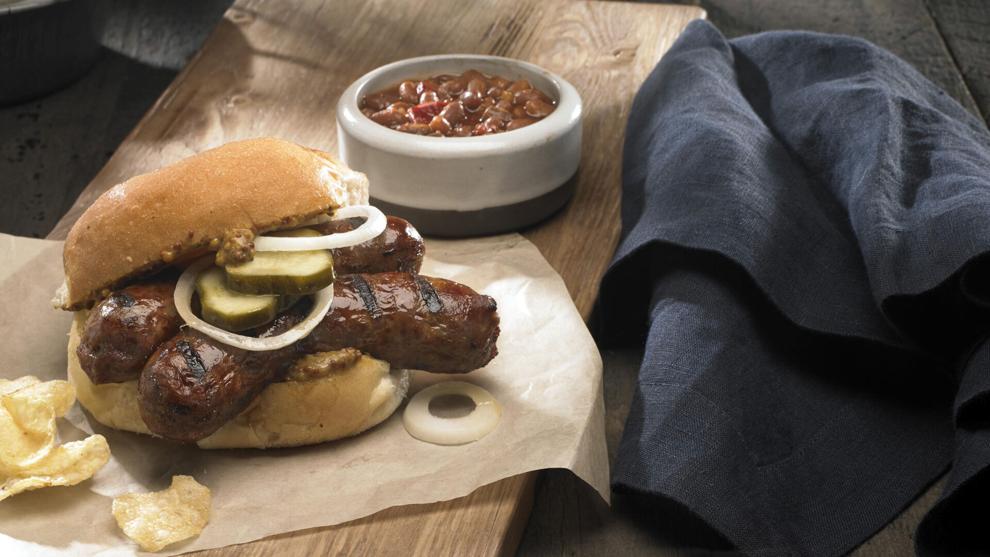 53rd Annual Coho, Super Coho and Big 9 Fishing Derby – Saturday, Aug. 6-Sunday, Aug. 14, 733 Riverfront Drive, Sheboygan
This year's Coho Derby events will be hosted by Jeff's Tackle/The Wharf. The competitions include all trout and salmon species found in Lake Michigan, with no harbor fishing allowed. All raffles, tournament prizes and trophies will be handed out on Sunday, Aug. 14.
There will also be a Coho After Party on Saturday, Aug. 13 from 11 a.m.-8 p.m. and Sunday, Aug. 14 from 11 a.m.-6 p.m. featuring brats, burgers, cold beer and walk-around raffles.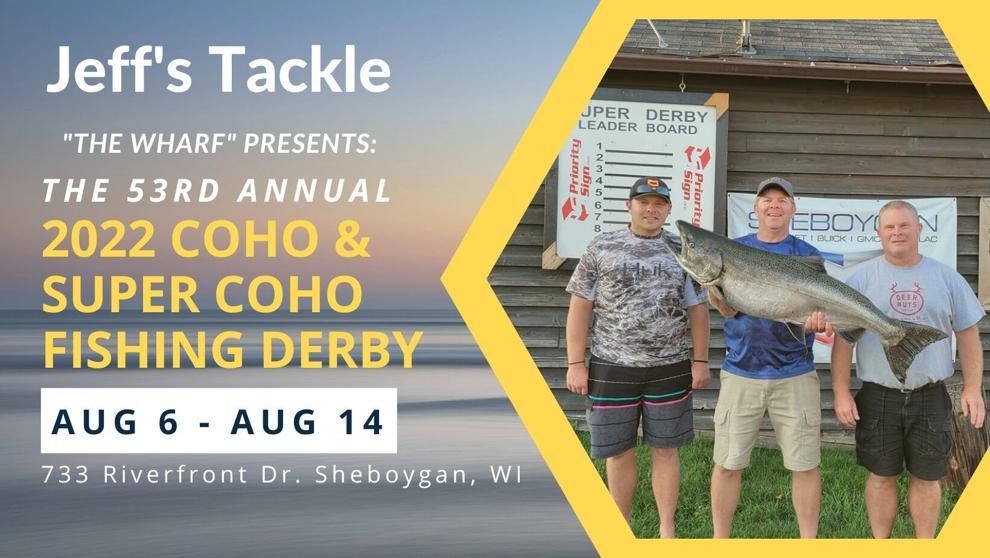 26th Annual Downtown Night: A Taste of Elkhart Lake – Monday, Aug. 8 from 5-9 p.m., downtown Elkhart Lake
Downtown night will include a range of activities including a rock climbing wall, fishing and basketball shooting games, ladder golf, a dunk tank, a petting zoo, pony rides, police car and fire truck tours, face painting, plus a delectable selection of food and drinks from Elkhart Lake Chamber member restaurants.
Since parking will fill up quickly, there is a free shuttle from Elkhart Lake-Glenbeulah High School, 201 Lincoln Street, to downtown.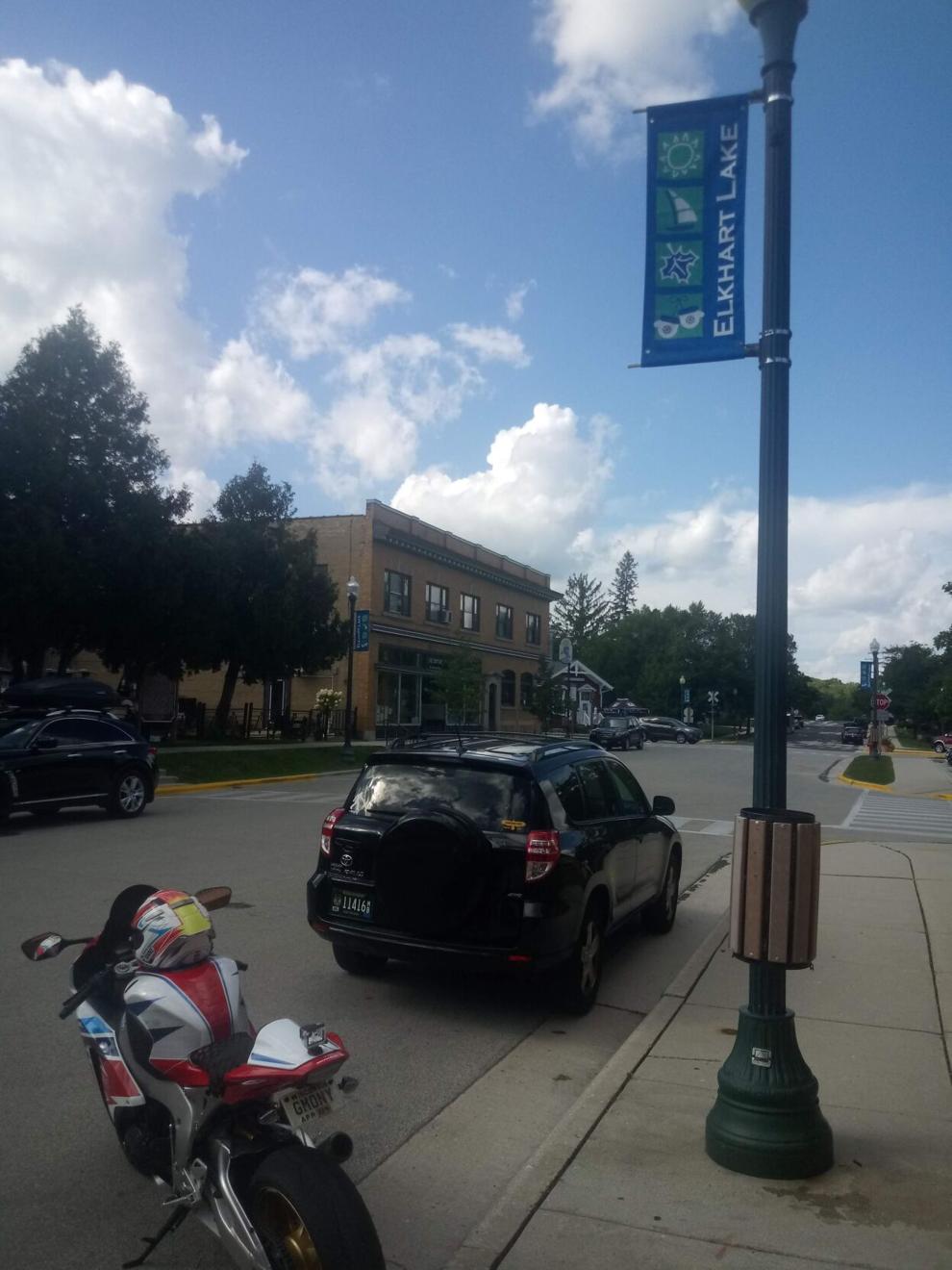 18th Annual Cheese Capital Jazz & Blues Crawl – Friday, Aug. 12 from 4:30 p.m.-midnight, downtown Plymouth
Downtown Plymouth will be filled with the sweet sounds of jazz and blues, as 11 bands will be performing at the Plymouth Arts Center, 520 E. Mill St., and seven other downtown establishments. These include Antonio's, PJ Campbell's at The Depot, The Fig and The Pheasant, Big Billy's Pub & Grille, Plank Road Distillery, Plymouth Tap and Wild Shots Pub & Grill.
The evening will also feature a new art show entitled "Walking on the Wildside" and a silent auction, both at the Plymouth Arts Center.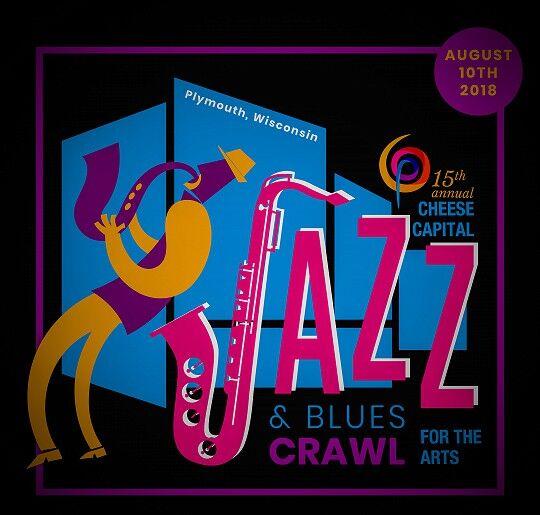 Country Music Weekend – Friday, Aug. 12-Sunday, Aug. 14, The Blind Horse Restaurant & Winery, 6018 Superior Ave., Kohler
The Blind Horse will be the country music capital of the county on the second weekend of August. Logan Spicer (5-9 p.m.) will be leading off on Friday, Aug. 12, followed by Hometown Acoustic (12-4 p.m.) and the Fox Crossing String Band (5-9 p.m.) on Saturday, Aug. 13, and Brent Bel & the Boys (1-5 p.m.) on Sunday, Aug. 14.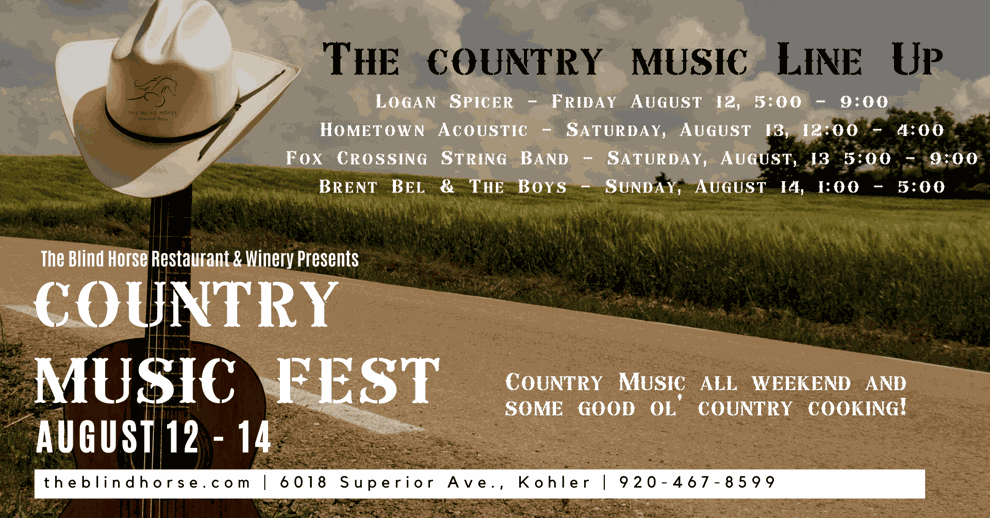 Esslingen Fest – Sunday, Aug. 14 from 11 a.m.-4 p.m., 3 Sheeps Brewing, 1837 North Ave., Sheboygan
Sheboygan will be celebrating its sister city, Esslingen, Germany, at 3 Sheeps Brewing on Sunday, Aug. 14. The day will include German food, craft beer, music by the Ryan Kautzer Band and raffles. The event is organized by the Mayor's International Committee, a group of Sheboygan residents appointed by the mayor to further the city's friendship between Sheboygan and Esslingen.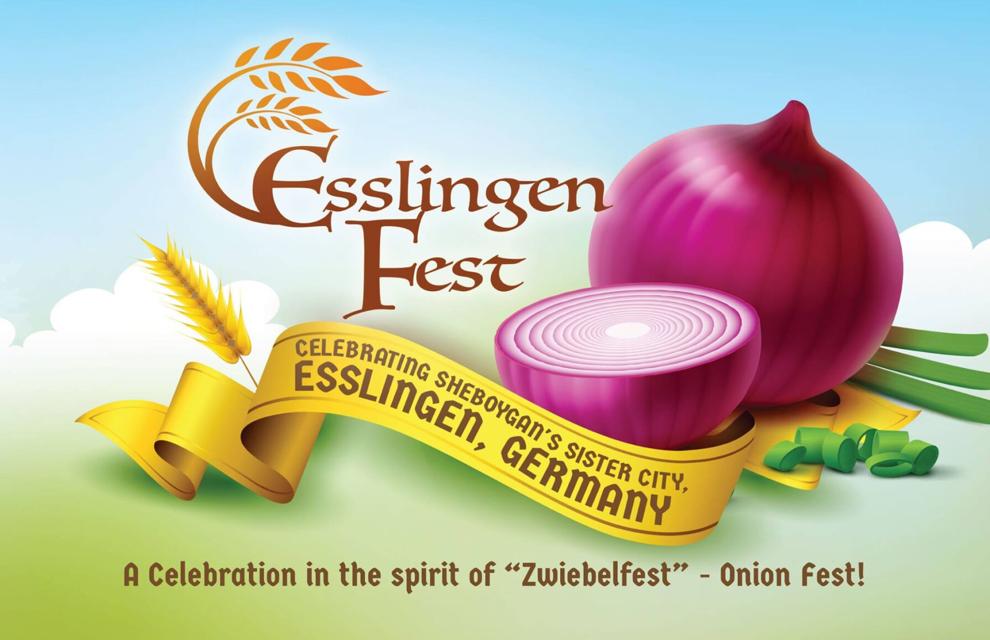 Community Days at The Shops at Woodlake – Sunday, Aug. 14 from 11 a.m.-2 p.m., The Shops at Woodlake, 725 Woodlake Road, Kohler
Kohler's eclectic shopping center will feature a variety of activities, including complimentary yoga from 11-11:30 a.m., a bounce house, rock painting, sidewalk chalk art, face painting, a photo booth, and a show n' tell with Kohler Police Officer Matt Hocevar.
There will also be food from Woodlake Market on the Grill, John Michael Kohler Arts Center's Culinary Art Car and Spun Boutique Cotton Candy.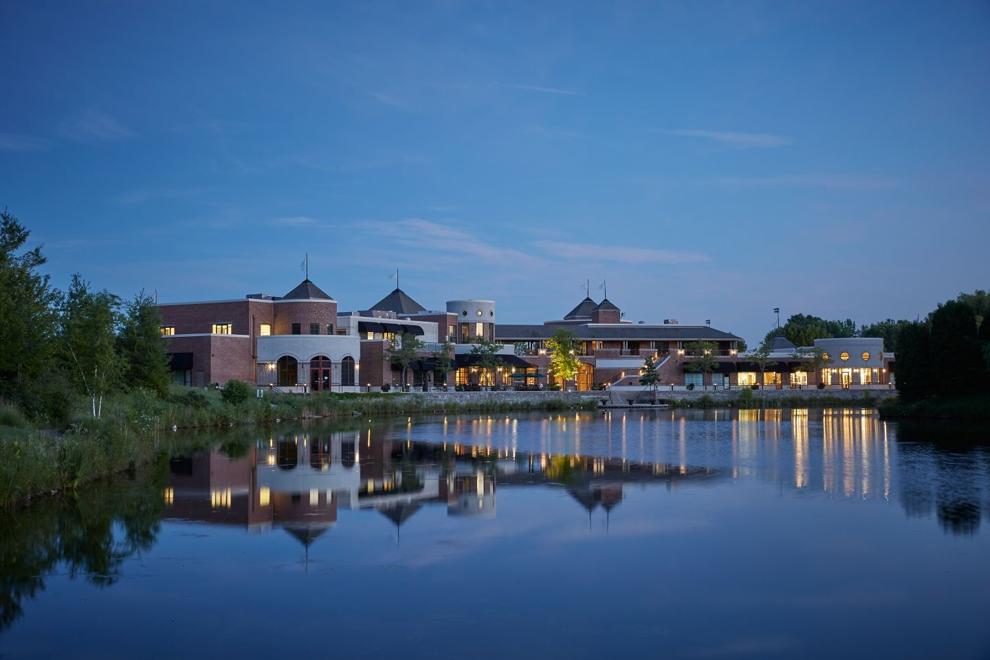 Night Market – Friday, Aug. 26, City Green, 710 New York Ave., Sheboygan
The third and final Night Market of the season will feature a variety of vendors and food trucks, a beverage tent, live entertainment, a family zone and yard games. There will also be arts, crafts, and local makers and entrepreneurs on hand to sell their unique items.

Arts, Crafts and Trades Fair – Sunday, Aug. 28, Wade House, W7965 WIS 23, Greenbush
This event will feature over 80 vendor booths, artisan demonstrations, food trucks and live music. There will also be opportunities to tour the historic Wade House and take a horse-drawn wagon ride. The cost of admission is $5.