KOHLER – This year's version of the Blind Horse Restaurant & Winery's fundraiser Run With Angels will benefit the Down Syndrome Association of Wisconsin. The 8th Annual 5K Run/Walk will take place on Saturday, June 10 at the Blind Horse, 6018 Superior Ave. in Kohler.
"We are absolutely elated, humbled and beyond grateful to be given such an honor of being the benefiting partner charity of Run With Angels. This meaningful event is providing such an impactful platform to support individuals with Down Syndrome and their loved ones.
"With high hopes we are eager to bring together a broad community, cultivate relationships and resources to help our local chapter flourish," said Marie Sherman, Down Syndrome Association of Wisconsin - Sheboygan Advisory Board President.
Check-in and in-person registration will begin at 8:30 a.m., followed by the 5K run/walk at 9:30 a.m., and an awards ceremony at 11:30 a.m. The day will also include live music on The Patio by Milwaukee band Tracy Hannemann & The Power of 5 from 12-4 p.m.
Race participants will receive a custom-labeled bottle of "In Memory of" or "In Honor of" wine with a loved one's photo, a wine glass with the Blind Horse logo, a Run With Angels swag bag, and a Run With Angels t-shirt.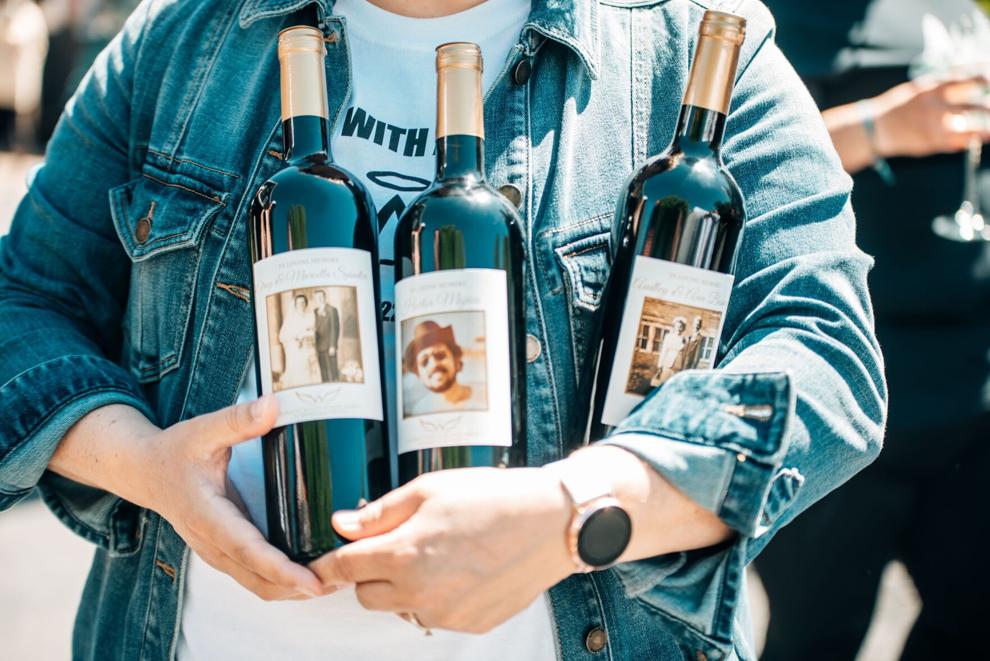 The cost of the event is $55 for adults 21 and over, $35 for ages 13-20, and $25 for ages 6-12. To register online, visit runwithangels.org/index.php/run-with-angels-register. T-shirts will be available as supplies last. Participants are guaranteed a shirt if they sign up by May 26.
This year's event includes a new feature, as the community can sponsor the race entry fees for individuals with Down Syndrome or their family members, so they can run for free.
Run With Angels was started by Blind Horse Master Winemaker and General Manager Tom Nye and his wife Nancy following the tragic loss of their 4-year-old daughter Addison Emilie Nye in a car accident in 2015.
"Run With Angels is important to us, to our team and to our community. This event has always been and continues to be about honoring our loved ones that we've lost, being surrounded by so many others who have lost, and turning pain and sorrow into healing. It is incredibly touching," said Nye.
To honor loved ones - a family member, friend or pet - participants are encouraged to bring two physical copies of a photo. One photo is added to the "Memory Wall of Dedication" at The Winery, and the other is for the participant to hold during the race. Each participant should also provide a digital photo of their honoree that will be used to create a custom label for their "In Memory Of" wine made at The Blind Horse.
This year, The Blind Horse will also offer an "In Honor Of" label for those participating in honor of a loved one with Down Syndrome.
To learn more about Run With Angels, visit runwithangels.org. For more information about The Blind Horse Restaurant & Winery, go to theblindhorse.com.