SHEBOYGAN — For the Sheboygan South football team, this season is all about being grateful for the opportunity ahead.
Head coach Jason Harder continued to emphasize keeping his players and coaches safe while also doing their best to enjoy being back on the field.
"Right now we're just trying our best to maintain our school's standards as far as COVID protocols, and that's a big part of what we're doing and focused on right now," Harder said. "It's also a battle to get kids back into playing shape and not wearing them out. We've had a few guys with muscle strains and other things like that so it's been a battle getting back into it."
However, the team's enthusiasm is still there as Friday will be their first time suiting up against an opponent since October 2019.
"I really hope our guys are just able to seize the opportunity that we have," Harder said. "Our schedule does lend itself to some good games in our season, so we're just hoping that with COVID and all that stuff, we're able to keep playing along with our opponents. We're excited to play these games and get out under the lights. We understand this is really a great opportunity to be able to play, so it's about capturing those successes that we've had every year, that have been building up more and more, and hopefully we can have a few more of those successes this year."
Both Sheboygan South and North will be facing a new schedule this season as the Fox River Classic Conference, Fox Valley Association and Wisconsin Valley Conference combined to form a 20-team group called the Fox Valley Classic Football Conference.
South has been placed into Group D with North, Green Bay East and West and Oshkosh North.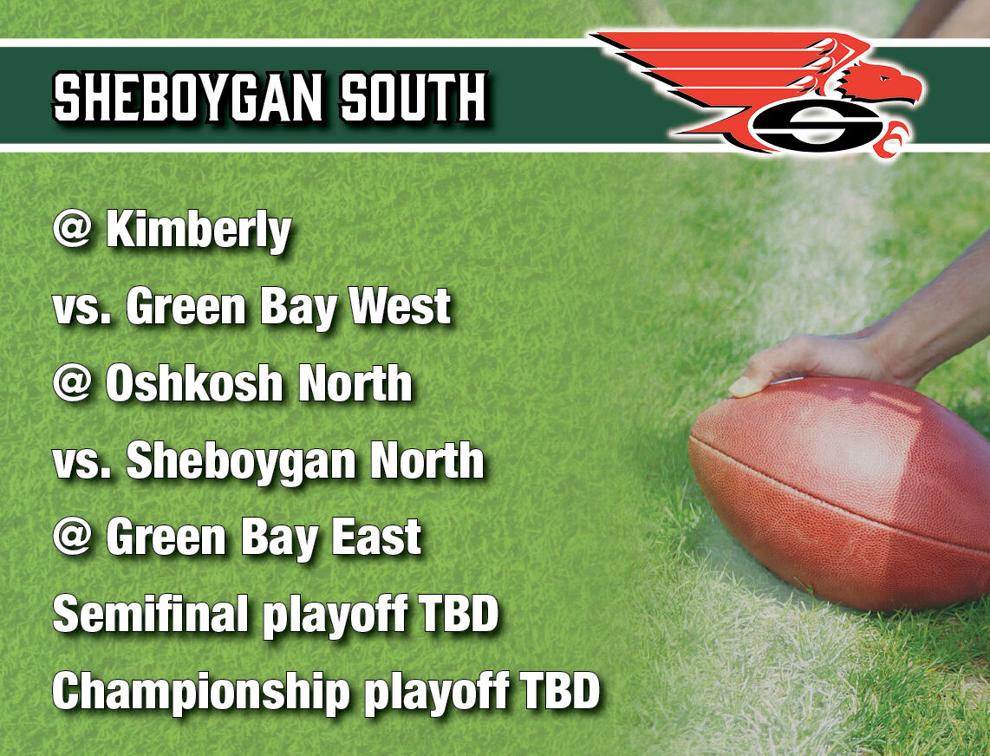 [Read about the formation of the conference and see the groupings and full schedule here]
Last season, the Redwings finished with a record of 3-7, and the team looks to build on those successes Harder referred to.
"Every year you get a new group and find your way as the season goes on," he said of the team's identity this year. "It's early on in the year, so we're still finding out what kind of team we have, but we do have a lot of kids that care and that have a lot of heart. We'll find our identity from there as leadership develops within the team. Right now, we're just the type of team that shows up and does what they're supposed to do, and we'll continue to grow together."
Despite all of the challenges with coaching and playing in a pandemic and playing football in the spring time, Harder said it's all been worth it.
"We're happy the kids have been coming to practice and giving it everything they've got and being coachable," he said. "Getting out to practice and dealing with all the stress leading up to it and the management side of things, coaching these kids and seeing them putting in the work, that really makes it all worth it. That's what it's really all about."