OOSTBURG — Property and artwork from Paul M. Bentley's "Crayola House" along the banks of Lake Michigan can now be yours for the taking—or just for the looking!
The colorful Oostburg home was built in 2005 by Bentley and his wife with the help of architect Margaret McCurry to house the couple's one-of-a-kind art collection.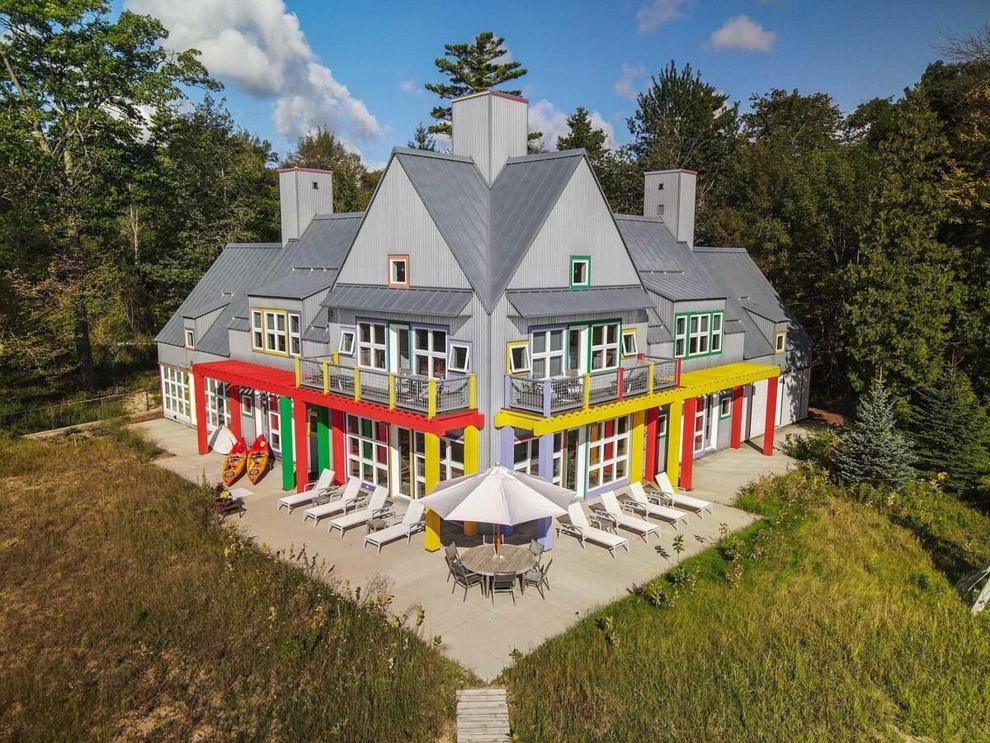 [SEE THE GALLERY OF THE HOME HERE]
On Tuesday, March 9, and Wednesday, March 10, property from their collection will be featured in Cowan's "American Furniture, Folk and Decorative Arts" auction.
Bidding will begin at 10 a.m. EST, and bidders will be able to participate via absentee bid, by phone or live online on Cowan's website. The selection will be divided into two lots.
Tuesday, March 9 — Lots 1 to 411 include early American furniture, portraits, folk art, circus toys, stoneware, glazed pottery, weathervanes, textiles, match dispensers and advertising
Wednesday, March 10 — Lots 412 to 824 including stoneware, furniture, folk hart, paintings, samplers, silhouette portraits and coin silver
Bentley was a lifelong collector of idiosyncratic Americana and folk art and known for his interest in exploration. He accumulated 30 years of experience diving Lake Michigan's shipwrecks and volunteered with the Wisconsin Historical Society Underwater Archaeology team.
Lots from the Bentley collection include a sternboard portrait bust of Daniel Webster, previously from the collection of Stephen and Petra Levin (lot 1, estimated at $6,000-9,000), a large carved and painted Miss Martin ship-form bird house (lot 25, estimated at $2,000-4,000), and an eight-foot-long carved wood alligator figure from Spring Point Light, Maine (lot 23, estimated at $2,000-4,000), and a carved and painted whale-form hanging restaurant sign (lot 6, estimated at $1,500-2,500).
Additional pieces include Joseph Whiting Stock's Portrait of a Boy in Red with Dog and Hoop Toy (lot 106, estimated at $10,000-20,000), and Portraits of Robert Henry and Sarah Ann Hodges Boorman, attributed to Rembrandt Peale (lot 140, estimated at a $8,000-12,000).