A clogged sewer is seldom a popular topic of conversation. Something to be avoided, stopped-up sewers are usually caused by damaged or sagging sewer lines, tree root infiltration, debris flushed down toilets or grease dumped down drains.
But, during the summers of the 1920s during Prohibition, Sheboygan experienced an unusual problem—sewers clogged with newly-sprouted grain. A June 13, 1924 news headline mentioned, "Subterranean Grain Fields Resulting from Moon Mash Cause Sewers to Be Clogged."
It seems that the prolific moonshine traffic in Sheboygan was having a deleterious effect on the city's sewers. City Engineer, C.U. Boley, said his department was continually confronted with the problem of opening the sewers after they'd been clogged with deposits of mash, the byproduct of the distilling process necessary to make liquor.
[MORE: Read more about bootlegging and Prohibition in Sheboygan County here]
Rye and corn gleanings sprouted quickly in the warm, wet environment of the sewers, creating living islands of mash. Obviously, the moonshiners of Sheboygan thought they could run them down the drains into the city sewers with no consequence.
In 1922, Boley is quoted, "Aromas emanating from the manholes in the certain parts of the city bring to mind the much-missed public houses of the city. The air is surcharged with a joymaking element filled with fascination."
In other words, the sewer smelled like a distillery.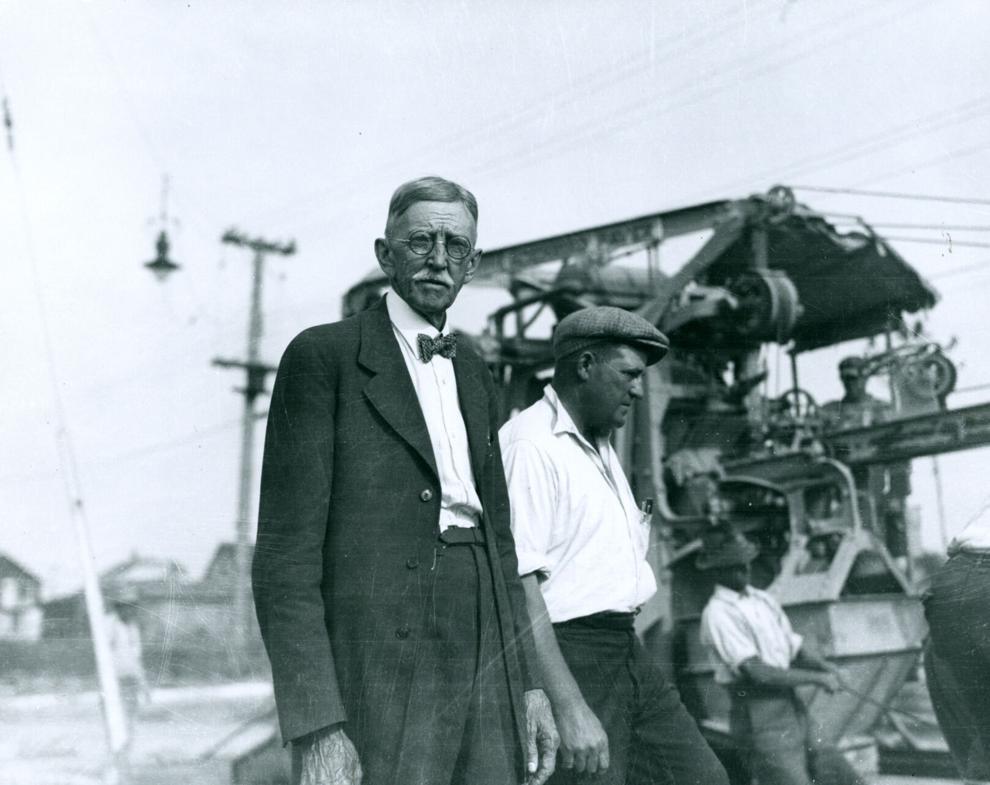 Engineer Boley further reported, "The city street crew struck one of the worst spots encountered since people started making their own, as well as a lot for others. Two blocks of sewer some place between North Eighth Street and North Twelfth Street on Michigan Avenue was so solidly packed with mash, growing corn and other root formations, that it was extremely difficult for city laborers to force a steel cable through."
At the time, the Michigan Avenue sewer was fifteen inches in diameter and made of vitrified pipe. City workers had to snake a cable underground from one manhole to another so they could pull a sewer cleaning machine after it. After much effort, they managed to succeed. Then, they pulled a turbine engine equipped with revolving knives through the gummy mess and freed the sewer of its overload.
It took more than a week's work to clear those pipes. The work had to be done at night because crews had to string hose over the streetcar tracks in order to get water to flush the pipes.
Boley never identified the exact location of the clog as he didn't want to cast aspersions on the upstanding residents of the area though he did suggest the distilling business must be very successful in the area.