Good morning. Today we'll be profiling an old favorite Sheboygan County bar and grill being given new life, learn more about who can now attend Sheboygan winter sports competitions and check out a unique Rhine home.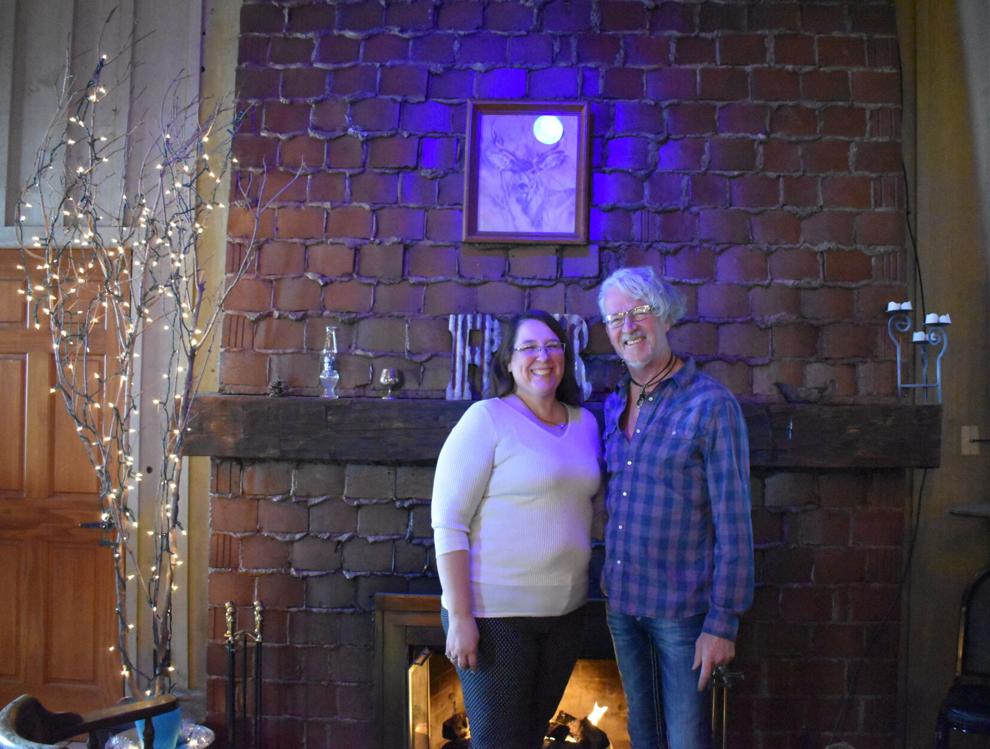 New Rumors Roadhouse owners looking to revive bar through great music and food
PLYMOUTH — "Not only did I buy a bar in a pandemic, but I bought a bar with no liquor license."
It was a leap of faith when Jeanette Scott purchased and opened Rumors Roadhouse, but her vision of what it could be could not be anymore clear.
Scott, a native of southeast Wisconsin, teamed up with musician Brad Campbell, and the two are looking to revive the bar and grill to its former glory by doing what they do best.
Live music
"There's a huge amount of musical history here," Scott explained. "There's a great many of artists that have come through here. Cheap Trick, when they were doing road tours, would come here, and the local big guys Sunblind Lion, this was a regular gig for them. They actually live around here still, so not only is there a bunch of musical history, but it's just surrounded by people that are very much in tune with the musical world. it was just a perfect fit for us to take over."
Low and slow barbecue
Campbell's musical abilities are not the only skill he brings to Rumors. He turned a fun hobby and passion into an outstanding barbecue menu. It's highlights include brisket smoked for 18 hours and ribs smoked for 12.
The history of the building
"When it was built, it was rumored to be a speakeasy and a gambling hall. There's a lot of rumors around the property itself so everybody has their couple of cents to add in there," Scott said.
Read the full profile on Rumors Roadhouse here.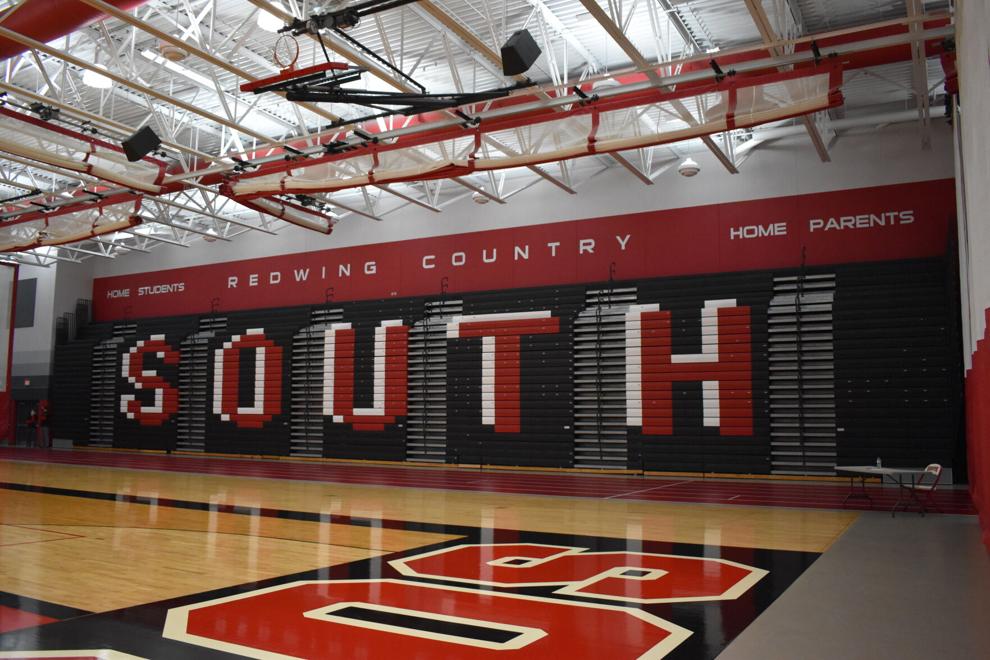 FRCC now allowing spectators: Here's how the Sheboygan Area School District is managing spectator guidelines
SHEBOYGAN — Last week, the Fox River Classic Conference began allowing a limited number of spectators for winter sports competitions.
Sheboygan Area School District Activities Director Chris Hein gave us a quick look inside how the district is handling winter sports spectators.
The FRCC has decided to allow two spectators per athlete. How is this being tracked?
Hein: "Athletes provide us with the names of the two family members that will be attending the game that night. We check in those family members at a designation entrance when they arrive no earlier than 15 minutes before game time."
Learn more about admission, mask requirements and more here.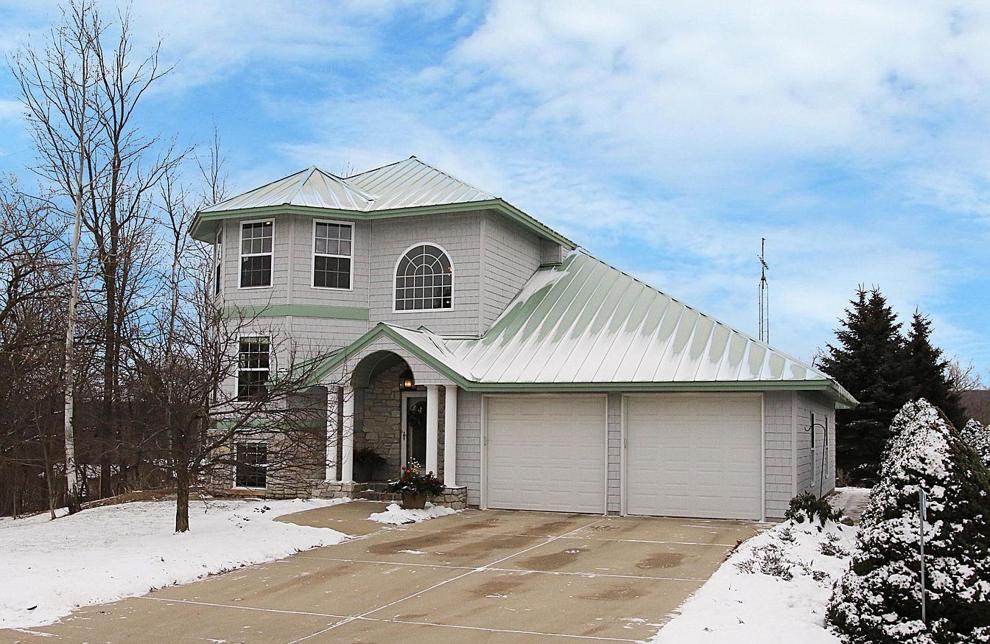 This Rhine home's highlights include a metal roof, fully remodeled master ensuite and detached heated garage
SHEBOYGAN — This home is located just a stone's throw from Road America and includes some top-of-the-line features.
Its highlights include gorgeous hardwood floors, a fully remodeled ensuite master bathroom, heated tile floors and a detached heated garage.
W5743 Weber Road, Rhine
List price: $375,000
Bedrooms: 4
Bathrooms: 4
Square footage: 2,553 sq. ft.
Check out the full gallery here!
MORE STORIES YOU MAY LIKE
• Tuesday evening, Gov. Tony Evers extended the state's mask mandate and issued a new emergency health order. In case you missed it or want some clarification, give our story a read here.
• We don't know about you, but this weather has us dreaming about beach weather. Some big renovations could be coming to Sheboygan's Quarry Lake—read more about them here!
• To prepare for a new real estate feature we're rolling out today, flip through some galleries of some of the most expensive homes sold in this Sheboygan neighborhood in the last 36 months.
• Last month, the Sheboygan Athletic Club hired its first Executive Director. Learn more about Andrew Viglietti and his background here.
• Kohler senior Jack Rummel decided to get involved in cross country after watching some of Kohler's greats in middle school. Learn more about Rummel in this fun athlete Q&A!
UPCOMING EVENTS
💃 Dance & Musicality class: John Michael Kohler Arts Center will host this free virtual dance class from 4:30 to 5:15 p.m. Thursday. Learn more and register your spot online.
🖼️ "A Couple's Winter Blast" exhibit opening: Plymouth Arts Center will hold an opening reception for its new exhibit from 5 to 7 p.m. Friday. To learn more about the exhibit, visit the center's website.
❄️ Winter Wonderland at The American Club Resort: Enjoy activities including ice skating, cross-country skiing, curling, hockey and more all the way through Feb. 28. Access fees are $28 for the first guest and $10 for each additional guest. 
Promote your event on our community calendar at www.sheboygansun.com/local-events/.
Thank you so much for reading. If you haven't already, you can sign up for our newsletters here and follow our Facebook page here.