Winter will be here this weekend.
Sheboygan County is under a winter weather advisory from Friday night until early Saturday evening. The county could see somewhere between 2-5 inches of snow.
Here's how much snow we could get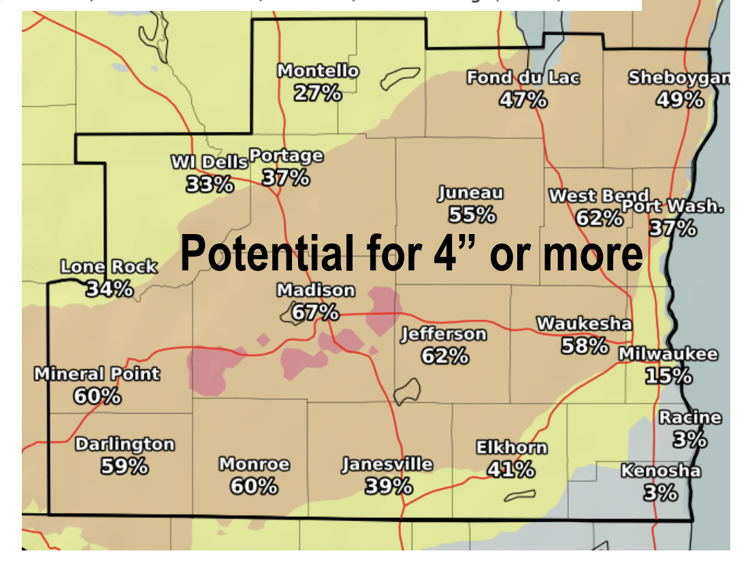 Residents should prepare for wind gusts up to 35 mph and the potential for there to be waves of up to 13 feet on Lake Michigan.
There's also a lakeshore flood warning that includes Sheboygan County.
Wet heavy snow will cause slippery road conditions, low visibilities, and potential for some power outages in areas of the heaviest snow.