SHEBOYGAN — Erie Avenue between Taylor Drive and N. 29th Street will be closed from approximately 9 a.m. to 2:30 p.m. Wednesday, Oct. 14, for the removal of two dying ash trees along the route.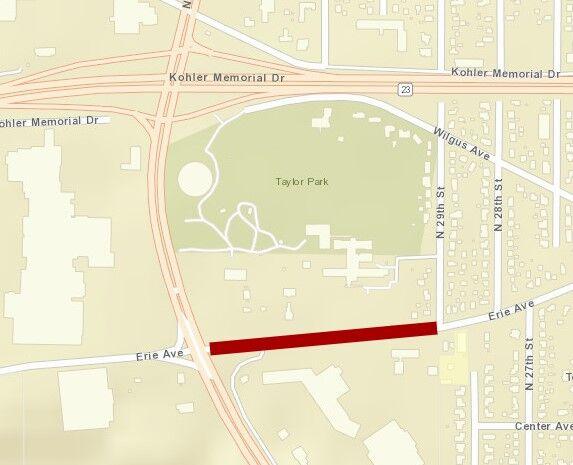 According to City Forester Tim Bull, the city has anywhere between 200 and 300 to remove. The goal is to have them removed this winter, but Bull said it will be no later than next year for sure.
The city has already removed roughly 2,100 trees of the 2,400 pegged for removal since the plan began in 2017. The removal is the result of the Emerald Ash Borer, an aggressive beetle that eats away at the foliage and inner bark of ash trees.
Additionally, Bull said the city has treated nearly 2,400 ash trees in that time. 
"Most of them have been retreated once already," he explained. "We will be retreating every three years, so in 2021 we will be re-treating about 800 then after those, every one of the trees will have been treated and then re-treated once."
Exact figures can be difficult to track for Bull and the city because some don't make it year-to-year.
"This year I treated 800, and there were 23 out of the 800 that we skipped over because they were treated once but weren't in the shape to be retreated," Bull said. "That can be because of various different reasons—each year some get taken out because of storm damage or they just dwindle. The general plan right now is to keep retreating as long as they are in good enough condition."
Within the next five years, Bull said the city hopes to be planting more trees than they're removing.
"There are plenty of ask trees to remove still, but we're going to be increasing planting," he said. "We want it to become where we are planting more than we remove. I don't think we will be able to do that within the next year, but we're hoping within five years the trend goes from removing more than we're planting to planting more than we're removing."
This month, 127 trees will be planted in Lakeview, Roosevelt, Rotary, Cleveland and Veteran's parks and Evergreen Area #5.