Good morning and welcome to our morning rundown of everything you need to know for Tuesday, Oct. 13.
Today's weather: ⛅ Hopefully not as wet today with a high of 65 with a 10% chance of rain. 
Here is a rundown of what you may have missed.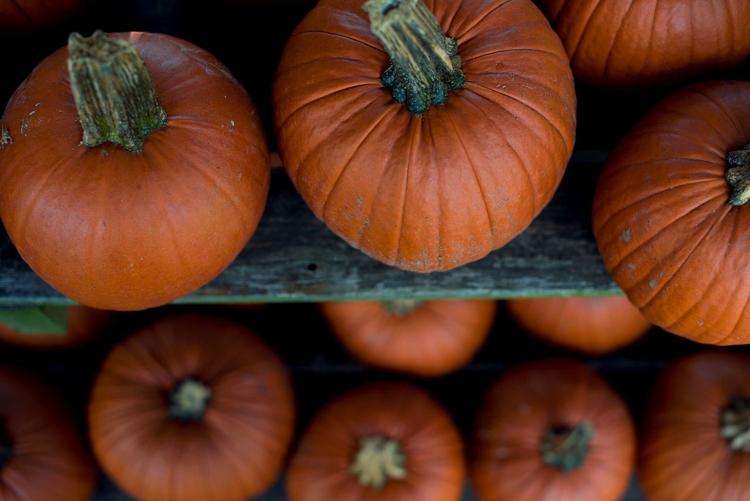 Get your pumpkin pickin' pants on
Now is the perfect time to get your pumpkins ready for Halloween!
Here are four Sheboygan County pumpkin patches that are worth checking out to get the full pumpkin pickin' experience.
Bulitz Pumpkin Farm, Kohler
Pleasure Valley Pumpkins, Adell
Pigeon River Apple Orchard, Sheboygan
Spieker's Pumpkin Farm, Random Lake
Find more information on each, including admission and pricing here.
Feeling under the weather? The National Guard has set up new COVID-19 testing sites in Sheboygan County.
Due to a spike in COVID-19 cases locally and statewide, the Wisconsin National Guard will offer free community COVID-19 testing in Sheboygan County on Wednesdays and Friday beginning Oct. 14 until Dec. 10.
This week's testing event will be held at the county fairgrounds located at 229 Fairview Drive in Plymouth.
Wednesday, Oct. 14 — 10 a.m. to 6 p.m.
Friday, Oct. 16 — 10 a.m. to 6 p.m.
For additional information on what you'll need, read our story.
This turn-key Cape Cod located steps from Evergreen Park and Sheboygan Quarry comes with a price tag suitable for many Sheboygan families
3025 N. 27th St., Sheboygan
Currently listed at $145,000 by Tricia Brost of RE/MAX.
Three bedrooms
One bathroom
1,176 sq. ft.
Built in 1938
Near Evergreen Park and Sheboygan Quarry
View the full photo gallery here.
Here are events going on today in Sheboygan County
🕵️ Above & Beyond Children's Museum Spy Club: Hop online from 3:30 to 5 p.m. to explore skills like observation, code-breaking, forensics, diversion and escaping.
🚶‍♂️ Group Trail Walks: Come along for a socially-distanced small group 30-minute trail walk in Maywood-Ellwood H. May Environmental Park from 12:15 to 12:45 p.m.
🐾 Pasta for Paws: Enjoy all-you-can-eat pasta dinners at Amore Banquet Hall in Plymouth with proceeds benefitting Paws Up Pet Rescue. Tickets are $12 in advance and $15 at the door.
‼️ Tomorrow, Oct. 14, is the LAST day to register to vote in Wisconsin.
For other key dates as we inch closer to Election Day, click here.
This is what we're working on today
Make sure you go to sheboygansun.com and our Facebook page throughout the day so you can find this content plus a lot more.
• Ash tree project tracker: Today you'll see more road closures for the ash tree removal project.We chatted with City Forester Tim Bull for an update on the removal and treatment process.
• School FAQ: This weekend the Sheboygan Area School District added two new buildings to its remote learning model due to COVID-19. Which buildings are seeing cases and which have moved to a virtual model?
• Drive-thru Food Pantry: Sheboygan County Food Bank will be ending its drive-thru food pantry on Oct. 23. We'll have more information for you on available food drives and pantries.
Thank you so much for reading. If you haven't already, you can sign up for our newsletters here and follow our Facebook page here.