SHEBOYGAN — The new Aurora Sheboygan Memorial Medical Center campus is well on its way to being completed.
Dave Graebner, president of the medical center, gave a presentation at Monday's Common Council meeting to update council on the progress. The project remains on schedule for construction to be completed in Dec. 2021.
About the project
The new campus is located just north of Acuity Insurance on Taylor Drive. It will include a 117-bed community hospital with centers for cardiology, orthopedics and sports health, women's health and NICU, behavioral health and emergency services. The new medical office buildings will include orthopedic and sports health, OB/women's health, cardiology, general surgery and pulmonology.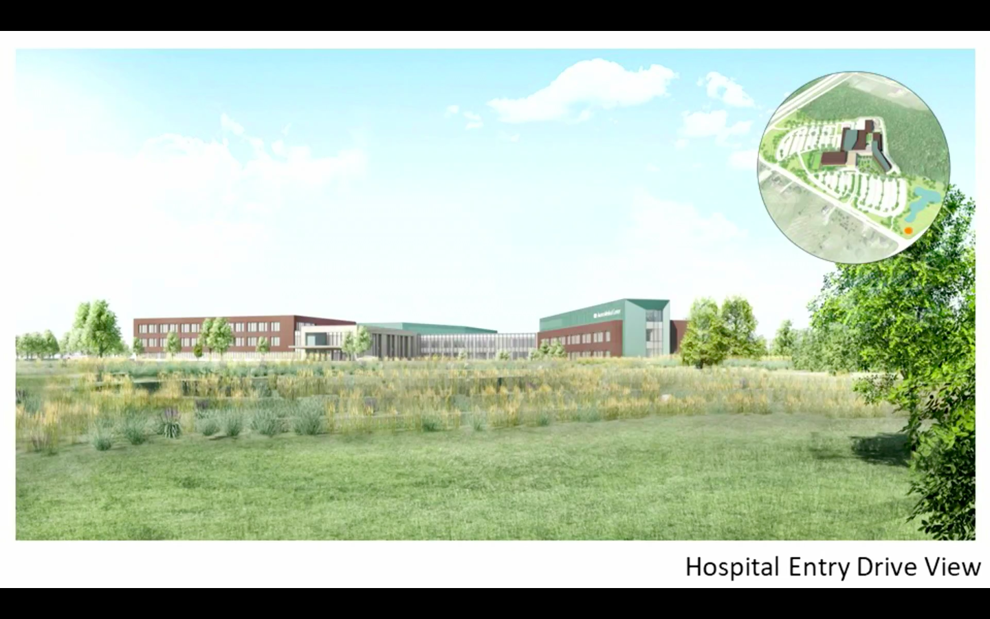 Aurora anticipates that the office building will be open to patients in April 2022 with the hospital coming shortly after that summer. Once everything has been transitioned from the existing building, demolition will be completed within 36 months.
Graebner said that the $5 million capital campaign for the project has been "nearly completed" to enhance patient care and community wellness including additional NICU beds, a sports field for training and rehab for sports injuries, expanded technology for patients and pathways throughout the campus connecting it to the surrounding neighborhood.
As a result of the COVID-19 pandemic, Graebner said Aurora has altered the plans to include more negative pressure spaces, advancements in technology and Telehealth to accommodate patients, pre-registration enhancements and methods of distributing Personal Protective Equipment (PPE).
Graebner said they will be holding a neighborhood community forum in April for the facility's immediate neighborhood members and an open community forum closer to the end of the year.
[PAST COVERAGE: Sheboygan Memorial Medical Center's new facility about 50% complete]