KOHLER — The Kohler School District is proposing two referendums that total more than $20 million in the April election.
According to the district's proposed plans, which can be found at kohlerpublicschools.org, the district can fund both referendum items if approved without increasing the debt portion of the school property tax rate over the current level.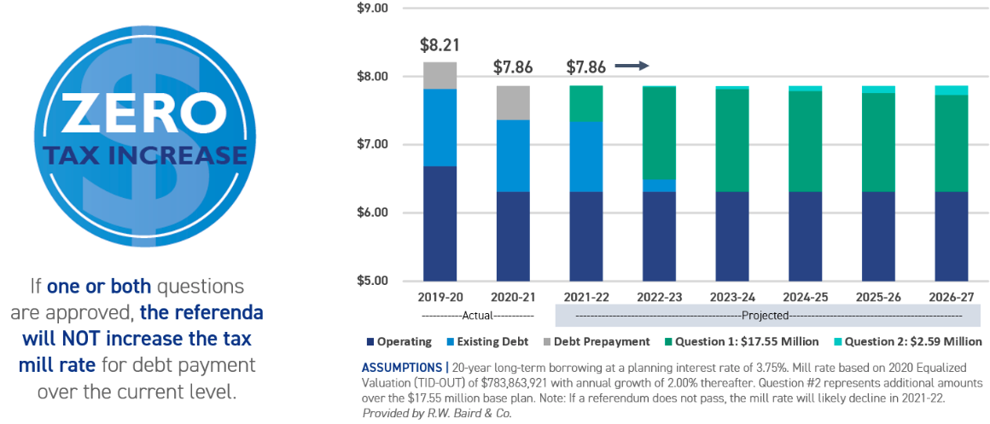 Residents in Sheboygan Falls and Wilson that also fall within district limits will also see the issue on the ballot.
Here is a breakdown of both projects that would include improvements to the school building and athletic facilities.
Project 1 - $17,550,000
The first project would include the creation of a new public/school library with dedicated parking, an update to career and technical education classrooms, expanded parking and student drop-off/pick-up areas, the addition of air conditioning and Phase 1 of enhancements to Ebben Field and other outdoor athletic facilities.
Project 2 - $2,590,000
The second project would continue on with Phase 2 of the Ebben Field and other outdoor athletic facility improvements. This would include the addition of lit tennis courts, additional parking, bleachers, bathrooms and a stadium sound system.