Sheboygan County has had relatively few homicides in its 185 years.
The first recorded was that of Asenath Briggs in 1846. On the morning of May 6th, she left home to go to a neighbor's cabin a half mile away and was never seen alive again.
A grizzly event of 1851 involved the vicious slaying of Wilhelm Gerken at the hands of Gustav Eichoff and George Egloff in a jealous rage over Wilhelm's wife Catharina. This event took place at Centerville on the north county line.
One of the most sensational occurred in 1911 when frontpage headlines of June 29th Sheboygan County newspapers blared, "John L. Sexton, Foully Murdered, Sexton Meets Death by an Assassin's Hand."
Arriving in the county in 1845 from his native Vermont, John Sexton was the town's first teacher, clerk and postmaster. Known as a recluse and something of a character, the old man was well-respected in the neighborhood—a friend to all who knew him.
John was a lover of nature, spending much of his time outdoors studying plant life and observing the habits of birds and animals. Living alone in a small cottage near the outlet of the Sheboygan Marsh, his house was a hoarder's delight. In the cottage were many Indian relics and natural history objects that he had collected in his rambles through the neighboring fields and marsh, in addition to piles of old newspapers, magazines, books and reports.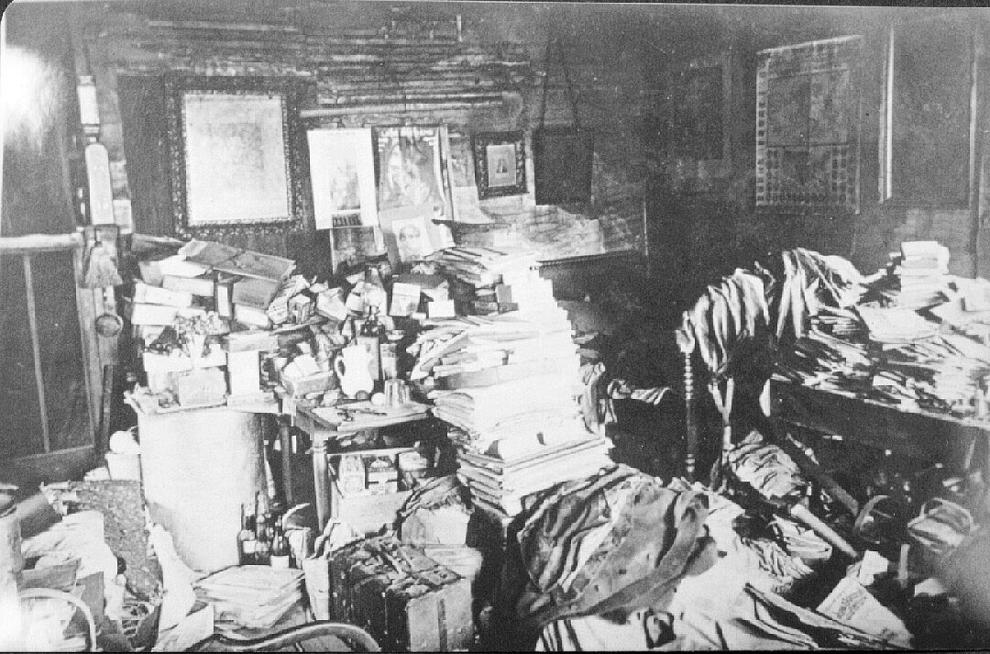 He could be seen wandering through the hills and fields of his beloved marsh, notebook in hand, recording his observations of plant and animal life. He was without doubt the first naturalist in Sheboygan County.
Sexton also wrote his opinions about money and happiness: "Many are grasping to accumulate wealth, thinking that to be the chief cornerstone of human felicity. But are they not mistaken? Have we any evidence that they who make wealth are in the end most happy?"
On the evening of June 28th, Joseph Flath, a neighbor of John's, found Sexton, aged 88, lifeless in his cottage. He had been stabbed multiple times and his throat was cut.
The murder weapon was found nearby. Just two days later the employer of a group of Italian laborers at the Sheboygan Marsh reported three of his men missing, among them a man named Anthony Borillo. During a search of Borillo's rooms, John Sexton's watch was discovered. It seems these young men believed the myth that John Sexton's home hid, among its hoards, a fortune.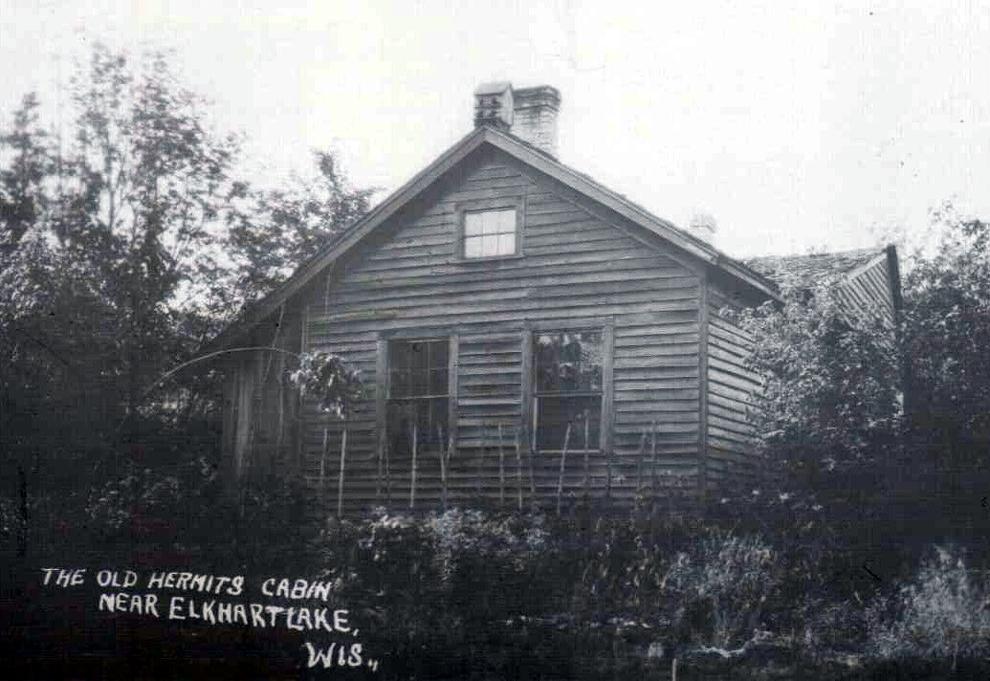 After the murderous altercation, the three young men fled first to Chicago, then to Naples, Italy. The theft garnered only three hundred dollars in certificates of deposit, and when said certificates were used to purchase steamer tickets to Italy, the men were discovered.
Cooperating with local police, Italian officials caught Borillo in September 1911 on a farm two hundred miles outside of Naples. Two local officers traveled to Rome to bring him back, but extradition was denied by the Italian government, so they came home empty-handed. Borillo was tried in Italy and sentenced to seventeen years in prison where he died while serving time for Sexton's murder.
Stranger than fiction, a man's life was taken because of a rumor. John Sexton's tombstone in Walnut Grove cemetery reads, "Gone, But Not Forgotten," and happily, his grave has a clear view of the Sheboygan Marsh he so dearly loved.