SHEBOYGAN — At Tuesday's meeting, the Sheboygan Area School District extended its virtual learning plan.
Here is a list of what you need to know about the new plan:
• The anticipated return to the in-person hybrid model is Monday, Nov. 16.
• All buildings will be closed for athletics, co-curricular activities and Community Recreation Department activities including child care, fitness centers and facility rentals through Friday, Nov. 13.
• Free Grab-n-Go Meals have been extended. Meals can be picked up from 7:30 to 11 a.m. Monday through Friday at the following locations Cleveland, Cooper, Grant, Jackson, Jefferson, Lincoln-Erdman, Longfellow, James Madison, Pigeon River and Sheridan. Meals at North and South high schools will be served from 7:30 a.m. to 12:30 p.m. Monday through Friday.
• Instructional Technology Support tutorials and tips for online platforms can be found on the school's website. To request support with your school-issued iPad or Chromebook, visit the Online Help Desk.
• Each school library media specialist will hold "live office hours" for live assistance needed with technology support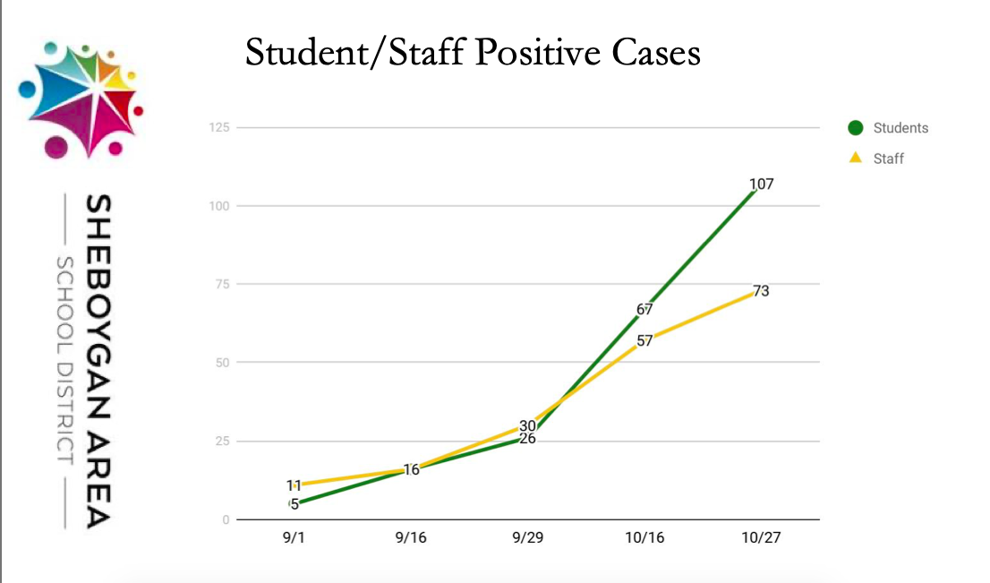 Metrics cited by the board in determining the need to extend virtual learning:
Timeline of spread:
The district reported an increase from 107 active cases on Sept. 1 to 666 active cases on Oct. 16.
The number of students ill and/or quarantined increased from 44 to 814 in that same timeline. Staff spread increased from 7 to 117.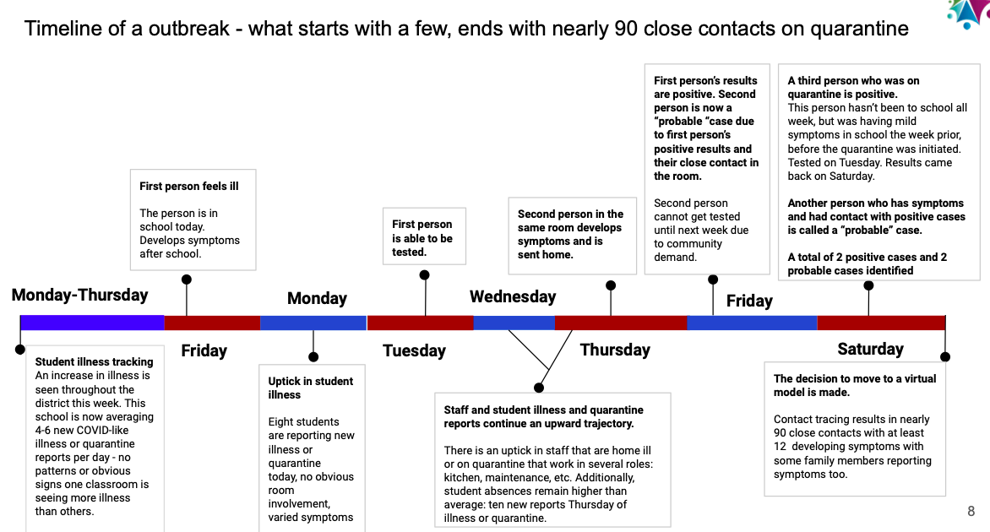 Burden Rate:
The district has been referencing the State of Minnesota Reopening Guidance for virtual schooling. At a rate of 50 or more cases per 10,000 residents over a 14-day period, the guidance recommends virtual learning.
The district saw its burden rate climb from 16.7 on Sept. 1 to 51.1 on Sept. 29 when all buildings went to a hybrid-learning model. The burden rate increased to 76.1 on Oct. 16 and 146.2 by Oct. 26.
Positivity Rate:
The rate at which the percentage of COVID-19 tests return a positive result currently sits at 39.5%. This means nearly 40% of all COVID-19 tests administered within the district come back positive. 
The Children's Hospital of Philadelphia PolicyLab, which the board has been referencing, states that a 9% or greater positivity rate calls for online schooling only.