SHEBOYGAN – In one of the more highly-anticipated open houses in recent memory, Sheboygan County residents showed up in massive numbers Wednesday afternoon to see the $330 million Aurora Medical Center-Sheboygan County located at 3400 Union Ave. in Sheboygan.
Community members were given a chance to tour the new state-of-the-art facility, receive wellness checks and see several emergency vehicles on display. The new hospital, which sits on 56 acres on Sheboygan's west side, will officially open for business on Sunday, July 10. The medical campus's first offices started opening in April.     
The celebratory atmosphere included speeches by Advocate Aurora Health leaders, Aurora Medical Center-Sheboygan County President Aric Kinney and Kohler Co. Executive Chairman Herbert V. Kohler Jr. There was also a ceremonial planting of flowers to commemorate the new facility.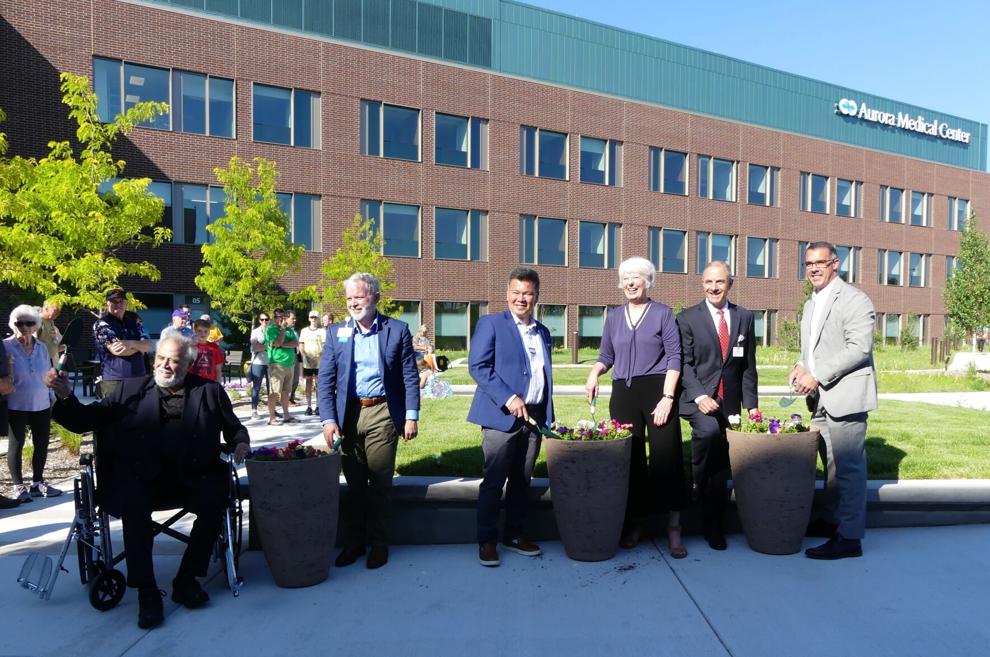 The 345,000-square-foot hospital will have 113 beds, 11 critical care units and 13 operating rooms. It will also feature an expanded Level 4 Trauma Center, inpatient and outpatient surgical services, a pediatric unit, inpatient adult and adolescent behavioral health services, and an advanced center for cardiology and orthopedics.
The 115,000-square-foot medical office building includes 36 specialty providers who will collaborate with the hospital in areas such as orthopedics, sports health, women's health, cardiology, pulmonology and general surgery. There will also be a neonatal intensive care unit.
In addition to providing state-of-the-art medical services, the Aurora campus will offer an abundance of amenities for the community, including conference space for health-related programming, outdoor sports facilities for area students and teams, a cafe and a retail pharmacy.
The campus also takes advantage of its natural wooded setting by providing a walking trail, a healing garden and an outdoor staff respite area.  
The new Aurora Medical Center will replace Aurora Sheboygan Memorial Medical Center, which has served the city since 1933 at its location at 2629 N. 7th St. The old hospital will close permanently when the new hospital opens in July.
Memorial Medical Center is expected to be demolished by 2024. After that, a third-party developer will be required to create a development that is consistent with the surrounding neighborhood.
Aurora Medical Center-Sheboygan County ceremony and exteriors