SHEBOYGAN COUNTY — We've officially hit the ground running into 2021. Here's a look at five of the top stories we will be monitoring throughout the year.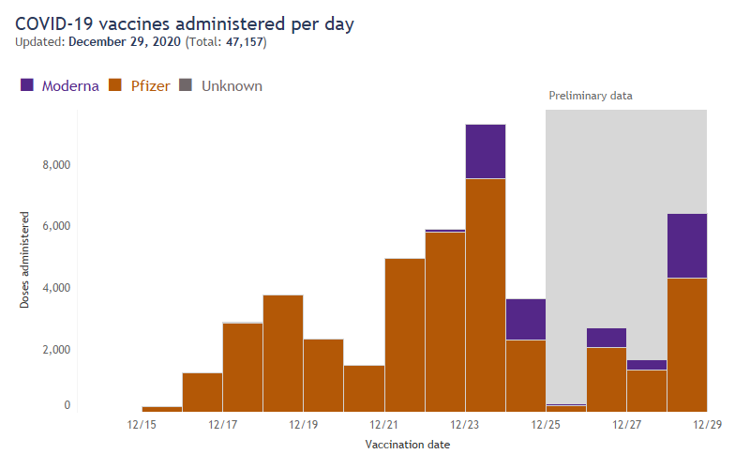 COVID-19 Vaccination
Although vaccines have reached the area, the state and Sheboygan County are still within Phase 1 of the distribution plan.
This means that it could still take months to reach the general public—in fact, the Wisconsin Department of Health Services anticipates that it will take "several months" just to vaccine everyone eligible in Phase 1A which includes healthcare workers.
"The first groups to receive the vaccine are frontline health care workers providing direct care to COVID-19 patients and people living and working in long term care facilities," the Sheboygan County health department website states. "As supply increases, other essential workers, people ages 65 and older, and people at increased risk for severe illness from COVID-19 will also likely be in the first groups to receive a vaccine. Later, as more supply becomes available, groups of people at higher risk for contracting COVID-19 and the general public will be recommended to get vaccines."
Economic impact of COVID-19
It's no surprise that 2020 was hard on the budgets of local governments, local businesses and consumers alike.
In it's 2021 budget breakdown, the City of Sheboygan highlighted the impacts of the pandemic as one of the three leading factors that will negatively impact this year's budget.
"The results of the Coronavirus Pandemic (COVID 19) have created revenue losses, which cannot be recouped, along with unanticipated exependiture increases," the document states. "A number of unanticipated expenditures are being reimbursed via 'Routes to Recovery', which is part of the CARES ACT."
As of December, nearly $2 billion in federal funds have been invested in emergency response efforts, public health measures and economic support initiatives in Wisconsin.
"Allocations will continue to be updated to reflect re-estimates based on actual cost information," a release from Gov. Tony Evers states. "Under the CARES Act, these federal CRF dollars must be expended by Dec. 30, 2020, and may not be carried over into the new year leaving Wisconsin and other states facing a significant cliff in available funding despite the ongoing pandemic."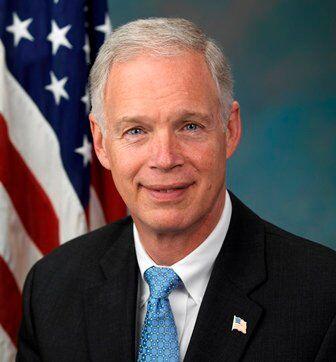 Wisconsin's role in the election results
On Jan. 2, Wisconsin Republican Sen. Ron Johnson joined a group of 11 senators who will be objecting the Electoral College counts.
Johnson appeared on "Meet the Press" Jan. 3 to voice his support for creating an electoral commission to conduct an emergency 10-day audit of the election returns from disputed states.
"The fact of the matter is that we have an unsustainable state of affairs in this country where we have tens of millions of people that do not view this election result as legitimate," he said. "We've just come off of four years where the other side refused to acknowledge the legitimacy of President Trump, and here we are again."
Johnson was one of three senators, along with Ted Cruz (R-Texas) and Mike Lee (R-Utah), who sent a letter to Google CEO Sundar Pichai regarding election-related disparities just following the election on Nov. 5. 
New and ongoing capital projects
The City of Sheboygan anticipates just over $13 million in capital improvement funds in its 2021 executive budget.
Some of those projects include:
$10,000,000 for the reconstruction of the South Lakeshore Interceptor Sewer
$2,500,000 for the reconstruction of North Commerce Street from Pennsylania Avenue North to Wisconsin Avenue in preparation of redevelopment of the former Mayline site
$1,000,000 for reconstruction of Geele Avenue between North Third Street and Calumet Drive
Additional projects throughout the county to watch:
Affordable housing and real estate
Through December, the City of Sheboygan conducted an affordable housing survey to "help guide and inform the city in future housing development needs." The city reported that 745 responses were received.
In February and March of 2021, the data collection results are expected to be shared with the public for further input. The results of the survey are set to be completed in April.
Additionally, Zillow and other outlets are predicting a boombing real estate market for 2021.
"Demand continues to stay high, and is expected to surge in cities as economies reopen," an article states. "Annual home sales growth is expected to be the highest in almost 40 years as life and financial certainty brings more sellers into the market to meet the heavy demand and technology allows for faster connections with interested buyers. Even so, home prices, mortgage rates and rents are likely to rise, bringing affordability challenges that must be faced.