SHEBOYGAN COUNTY — According to the CDC's forecast models, it could still be another four weeks before Sheboygan County is recording under an average of 100 new cases of COVID-19 per week.
On Monday, Feb. 8, the county recorded below 300 active cases for the first time since Oct. 6. One week later on Monday, Feb. 15, that fell even further to just 177 active cases.
So, the number continues to decline, but how much longer could it take for this to trail off?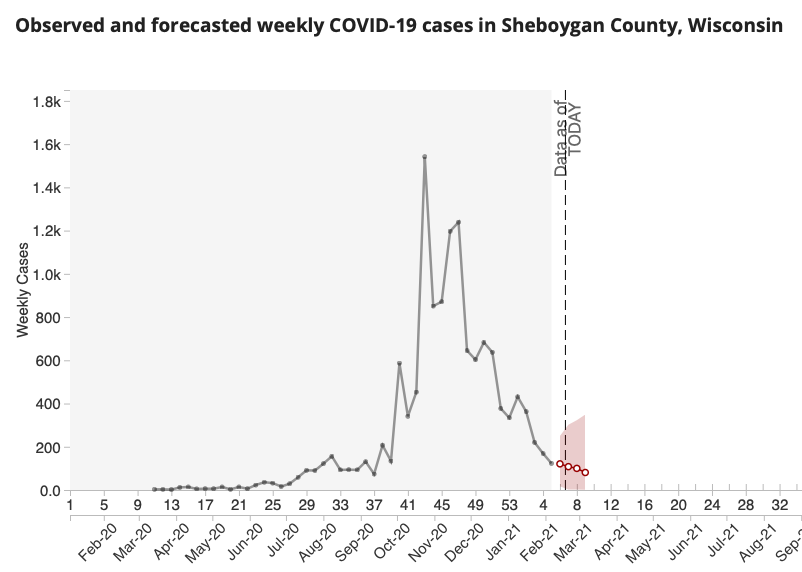 According to the forecast, here's a look at how Sheboygan County's weekly COVID-19 case count may look in the next month:
1 week ahead — 121.00
2 weeks ahead  — 108.00
3 weeks ahead  — 100.00
4 weeks ahead  — 81.00
The interactive forecasting tool, which can be found at www.covid.cdc.gov, combines several models and data collected throughout the pandemic on new COVID-19 cases and deaths. You can also go back to see how previous forecasts have compared to actual reports.
The model can be used to forecast new cases and death counts by week or cumulative counts all the way down to the county level. Prediction intervals are either at the 50% or 95% certainty level, based on user selection in the graph.