SHEBOYGAN COUNTY — This spring, large construction projects will be taking place on two state routes that run through Sheboygan County.
Here is a closer look at both projects with WIS 28 and WIS 23, the anticipated timelines and how road closures may impact local traffic.
State route 28 and County Road EE
About the project: Construction of the roundabout at WIS 28 and County EE will include storm sewer and roadway widening on the south leg of the intersection. For more information, visit projects.511wi.gov.
Timeline: After winter shutdown, construction will resume this spring.
Closures: Beginning this spring, WIS 28 and County EE will be closed until its completion in July. Traffic will be detoured to construct the roundabout. Exact dates are still TBA.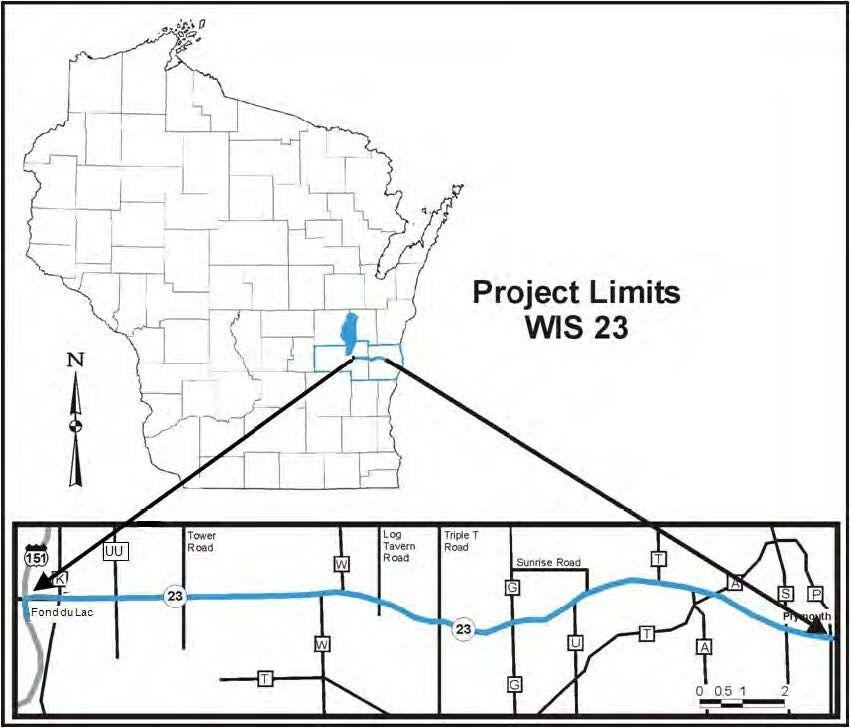 State route 23
About the project: The expansion project will reconstruct 19.1 miles of WIS 23 into a four-lane, on-alignment divided highway from US 151 in Fond du Lac to County Road P in Sheboygan County. Several intersections will also be improved in the project. For more information and the full project outline, visit projects.511wi.gov.
Timeline: Construction began in May 2019 and is anticipated to be completed in 2022. This summer's work will include the grading, structure and paving for the added lanes and intersections from Division Road to County P in Sheboygan County. Resurfacing of the existing lanes is expected to be in 2022. See the estimated schedule here.
Closures: According to Wisconsin DOT, Highway 23 will remain generally open with traffic routed on either the existing or new lanes.