SHEBOYGAN — Two City of Sheboygan committees met on Tuesday, April 13, advancing projects regarding North High School, affordable housing in Sheboygan and the repair of Geele Avenue.
Here are the highlights from both meetings:
City Plan Commission
• North High School signage: The commission approved Sheboygan Area School District's proposal to install new signage at North High School's main entrance on 2926 N. 10th Street. The intent of the new signage is to tie the existing structure, built in 1961, to newer updates and additions and to also assist in easier identification for all guests to the main event entrance.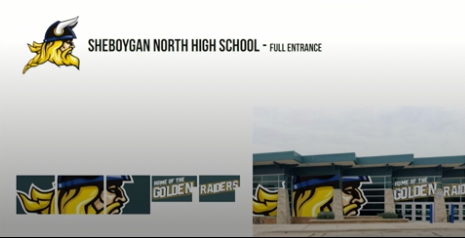 • Affordable housing study: The commission unanimously voted to move forward with the results of the affordable housing study conducted by MSA Professional Services. The city will be holding a public forum to share the results of the findings and get feedback Wednesday at 5 p.m. From there, a plan of action and implementation will be drafted by Chad Pelishek, Director of Planning and Development, and staff.
Public Works Committee
• Geele Avenue construction: The committee unanimously approved a bid by Buteyn-Peterson Construction Company, entering into a contract for the 2021 Street Improvements Package 2, Geele Avenue between N. 3rd Street and Calumet Drive. The project budget comes in at $1,160,867.50 and will include mill-and-fill asphalt replacement, curb and gutter replacement, intersection sidewalk repairs and sewer repairs. According to the documents, work will be "substantially complete no later than Sept. 10, 2021."