SHEBOYGAN — One local nonprofit is looking to bring a 24/7 child care facility to Sheboygan's north side, but the project is facing a setback after community members raised concerns at Monday's Common Council meeting.
A Million Dreamz, a Sheboygan-based nonprofit whose mission is to offer affordable 24/7 daycare and other services to support healthy families, was set to close on the former Sheboygan Christian Elementary site at 418 Geele Ave. on Wednesday, Sept. 22. In order to operate the child care center, the property needs to be rezoned before A Million Dreamz can file a conditional use permit to be approved by the city to run the business.
Common Council held a public hearing on the rezone at the Monday, Sept. 20, meeting—a routine step in the rezone process that typically yields no speakers or much attention from the general public. However, six neighbors of the site spoke on a variety of concerns regarding the center's hours, the increase in traffic, the increase in noise and more.
Council was set to vote to approve or deny the rezone later that night, but Alder Roberta Filicky-Peneski, who represents the district in which the property resides, led Council to unanimously decide to postpone the vote 30 days to consider new information—which posed a problem for A Million Dreamz, who was set to close on the building in 48 hours.
About the project
In 2019, A Million Dreamz co-founders Angel Berry and Nena Bemis had plans to open the area's first 24/7 child care center in the former Superior Electrical Supply building at the corner of N. 29th St. and Superior Ave. However, the building quickly became and continues to be tied up in litigation between the nonprofit and its former contractor.
Because the organization wants to get this much-needed resource available to the community as soon as possible, Berry set her sights on the former Sheboygan Christian School elementary campus at 418 Geele Ave.
"The childcare industry is struggling right now, and we at A Million Dreamz believe that we have some ideas of what could be done to really make a positive impact in the industry—and it's those off-shift types of care and holidays care" Berry explained. "The world that we live in needs to expand its early childhood education, so we need to kind of flip the script on what this looks like.
"If you talk to families, particularly struggling families, the jobs that are available to them are not available on a 9-5 shift," Berry continued. "This is a huge manufacturing community, and if you talk to HR at any single one of them, they will tell you that they've had people turn down jobs due to a lack of childcare. I hear that from every HR person I've talked to."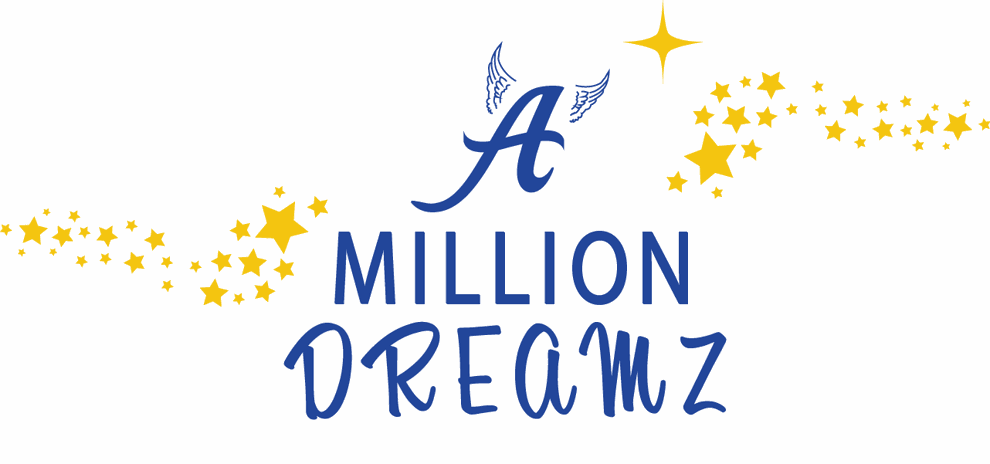 Those issues also extend to industries that work over holidays.
"It's also 365 days, which is something that's never done in childcare," Berry added. "Even though it's Thanksgiving, somebody is still there to sell you a pumpkin pie last minute or to fill your gas tank on the way to grandma's house. Those people might have families, and those people may not be able to work that shift if they don't have childcare, and that includes overnight."
Due to the urgency of the need in the community, Berry and the staff at A Million Dreamz wanted to find a building they could get up and running sooner than the one on 29th and Superior. Because it was a former school, the property already met many of the codes set forth for the care facility. As a bonus, it's also located along the city bus route.
However, because zoning requirements are different for daycare centers than for elementary schools, the building first has to be rezoned from "Class Institutional and Community Facilities" to "Class Two - Family Residential Classification" before Berry can submit the organization's permit to Common Council to operate the center.
A Million Dreamz was aiming to have the center open in April 2022, but with the delay they are looking more toward May and crossing their fingers to be open before next summer.
Questions and concerns raised
To introduce herself and the business to the neighborhood after emails with questions and a call from the city saying they too were receiving lots of questions, Berry took to the street with information. She put together an informative letter and went knocking on over 40 doors, talking with anyone who would answer about the project and answering any questions.
"I talked to everybody who answered the door, and I would say about 90% of the people who were home were very excited," Berry said. " I had no idea this many people were concerned, otherwise I would have addressed it."
The issues raised at Monday's public hearing were none Berry hasn't been asked and answered—What will the age range of the center be? What will its capacity be? What is being done with the increased traffic and noise at all hours of the day? Why this precise location in a strictly residential area? How will it be staffed?
Berry was able to provide answers for all of their questions during the hearing. The 24/7 child care center will be available for children ages four weeks to 18 years old. The capacity for the number of children served is still to be determined as it is assessed by the state farther along in the process, but Berry said they're anticipating being able to "easily help 1,000 families in the community."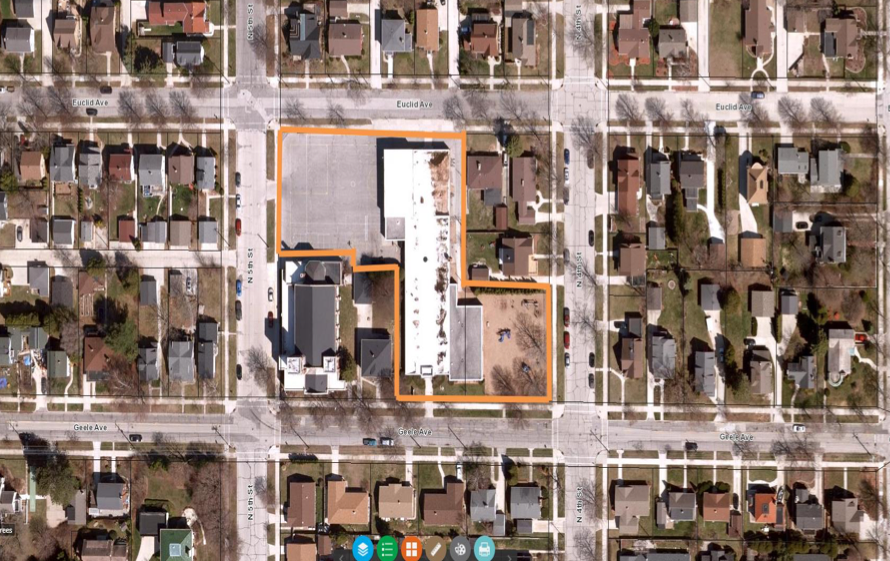 Traffic will likely be routed directly to the pick-up/drop-off spot on Euclid Ave. The center's plan is to mostly keep children indoors to reduce noise and also allow for parking in the designated lot, keeping cars off the street.
In terms of staffing, Berry said she knows it's unrealistic for the center to open at full capacity out of the gates with current staffing issues in the community. Instead, she said they are planning to open classrooms by phases as appropriate staffing is hired.
Questions were asked. Answers were provided. But after hearing from constituents, council voted unanimously to hold the vote for 30 days so all parties could continue the conversation.
The next day, Berry was able to get an extension on the closing date for November once the vote has taken place.
Next steps
Both parties confirmed that a member of A Million Dreamz board reached out to Filicky-Peneski for a sit-down meeting to discuss the concerns raised at Monday's hearing as well as the overall business plan for the child care center. Filicky-Peneski has also encouraged A Million Dreamz to call a community meeting with the neighborhood itself as the property nears the border of three different Neighborhood Associations (Memorial, Historic Grant and Vollrath).
"We hadn't really received a whole lot of backlash from anybody, so we hadn't really needed to have any of those conversations, but because the community is coming forward and saying 'Hey, we want to know more about this,' we're working in the next week or two to revamp our website as well so that information is available to the public at any time," Berry said.
Another reason Berry hadn't been super open to the public about the details of the project is because she didn't want another 24/7 child care facility plan to fall through as their first location on 29th and Superior did. As of Monday's meeting, the child care center's conditional use permit to operate hadn't even been filed to be approved or denied by the city because of the rezone process.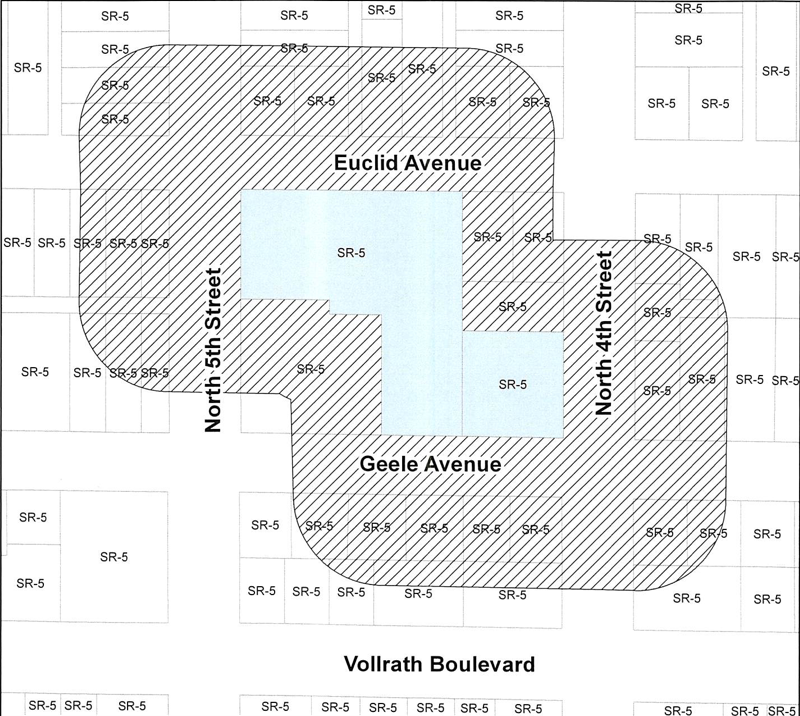 "We didn't want to jump the gun in saying something in case it fell through," she explained. "At any point, someone could have said this is not doable, so I hate to go to the community and tell them we're going to do this and it doesn't happen—again."
Berry did say once the litigation is squared away on the 29th and Superior facility, they would look to open it as well, but that timeline remains unknown and could take years, she said. But, despite the setbacks, Berry continues to be dedicated to getting a 24/7 child care facility out to the community as soon as possible.
"I am the way I am because of my sons. They created the person I became, and it was really a struggle when I started parenting," she explained. "I didn't come right out of the box as a fantastic, all-knowing parent by any means. I was surrounded by people that supported me and believed in me even when I didn't, who said it's OK to be a struggling parent, that doesn't make you a bad parent. I feel like I have to give that back."
The rezone vote will be back on Common Council's agenda at the Monday, Nov. 1, regular Common Council meeting.
Are you in favor of A Million Dreamz's proposed 24/7 child care facility at the 418 Geele Ave. site?