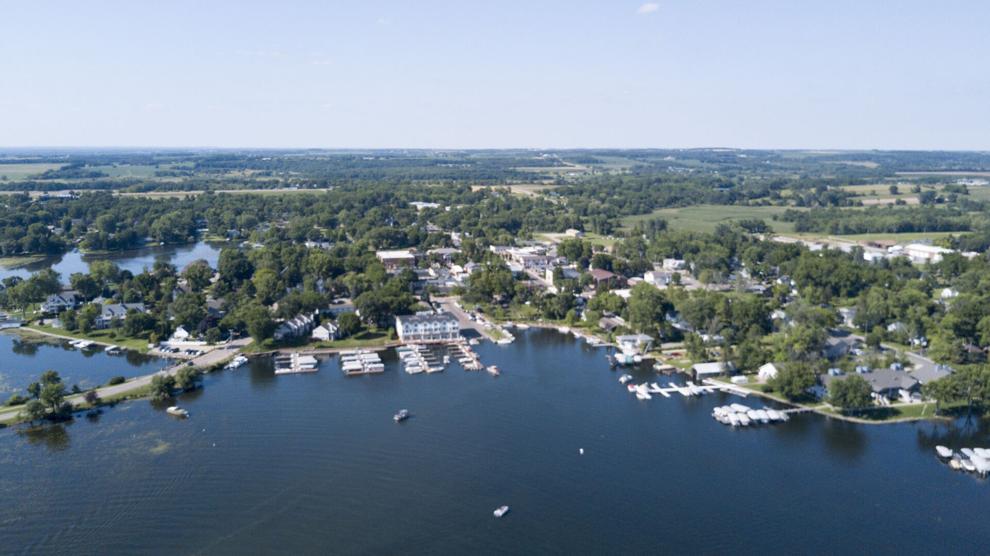 Nestled within beautiful shorelines and quaint downtown shops, Green Lake is a bustling community of avid fishers, cyclists, golfers and artisans.
Known for its summer fun, the Green Lake area offers something for everyone to enjoy, whether spending days unwinding by the lake, dancing to the endless live music offered in town, biking the area or swinging the 9-iron.
Fun on the Lake
Green Lake's clear waters and more than 20 miles of shoreline offer visitors plenty of water activities such as sailing, kayaking, paddleboarding, water skiing and fishing.
Those wishing to spend the day out on the lake, numerous local businesses offer boat rentals and the lake has several launches, including ones out of Hattie Sherwood Park, Canal Street, Deacon Mills Park and Sunset Park.
As the deepest natural inland lake in Wisconsin, Big Green Lake is an angler's paradise.
Start the day off by grabbing some fresh bait and updating your tackle box downtown then set off on the lake or relax and cast out the pole at Playground or Sunset Park.
Live Music
Green Lake also has many opportunities for residents and visitors to enjoy live music.
The Green Lake Area Chamber of Commerce hosts Concerts in the Park every Wednesday evening throughout the summers.
From June 9 to Aug. 11, folks can grab their lawn chairs or blankets and head over to Deacon Mills Park to listen to free live music by the lake.
Musical talent ranges from blues to rock to country, so there is bound to be a concert for every music lover.
The historic Thrasher Opera House, located in the heart of downtown Green Lake, is home to numerous musical events year-round.
Additionally, the Green Lake Festival of Music also works to bring live music to the Green Lake area.
Biking
Green Lake has a rich history of cycling and is home to numerous biking events and miles of paved trails for both casual and expert cyclists alike.
Cyclists can loop more than 20 miles around the lake to get a scenic tour of Green Lake or opt for an easier and shorter route on Lauree's Trail, which is partially finished and aims to connect Ripon and Green Lake for cyclists along Highway 23.
The Green Lake 100 is an annual bike ride through Green Lake's vibrant community and scenic natural surroundings.
Bikers of all levels will be able to enjoy the fourth-annual ride Saturday, June 5. Depending on their skill level, cyclists can choose between The Minnow, The Perch, The Lake Trout or The Muskellunge routes.
The Minnow enables riders to loop Green Lake. The Perch takes cyclists to Princeton and back. The Lake Trout takes riders through Princeton to Lunch Creek Winery near Neshkoro and back. The Muskellunge clocks in at 100 miles and goes through Wautoma and circles back through Spring Lake.
Golfing
Golf enthusiasts young and old are guaranteed to have a great time in Green Lake with four area courses.
Voted one of Wisconsin's best golf courses by Golf Week, the Golf Courses of Lawsonia is located just off the Green Lake Conference Center and provides 36 holes surrounded by beautiful scenery.
Mascoutin Golf Club is just south of Berlin and offers unique nine-hole courses and challenging natural hazards.
Tuscumbia Country Club's 18-hole course has a beautifully manicured course and century-old oak trees to provide a stunning experience for the novice or seasoned golfers.
Lastly, Sondalle's White Lake Golf Resort outside of Princeton offers a challenging 18-hole course along a scenic rolling landscape.
With all that the area has to offer, Green Lake is a perfect getaway destination to create new memories and enjoy the summer months.