SHEBOYGAN COUNTY — Rarely has one house and one man generated so much interest over such a long span of time. The object of multiple urban legends, Dr. Friedrich Eigenberger and his home, are still pique the interest of Sheboyganites. One wild story even had a number of murders taking place in the house, though our local authorities assure us that this is not true.
Rancho de las Flores, a Spanish revival-style home with its stucco walls and red tile roof, was once located on Greendale Road on Sheboygan's west side. Dr. Eigenberger, its owner, was a pathologist with a multitude of unusual interests and talents.
A native of Austria, Eigenberger came to Sheboygan in 1922 as a charter staff member of the Sheboygan Clinic. Considered one of the leading pathologists in the Midwest, he was frequently called upon by law enforcement agencies to perform postmortems in criminal cases. He also spent decades searching for a cure for cancer. And his always-curious mind additionally sent him searching for a treatment for rattlesnake bites.
Photos of Rancho de las Flores
Dr. and Mrs. Cordelia Schrader Eigenberger were a widely traveled couple. They made numerous trips to remote areas of the world filming their journeys and later giving travelogues. Those speaking engagements funded nursing scholarships at Memorial Hospital.
Their home on Greendale Road housed the exotic mementos of their world tours including a shrunken head from the Namba tribe in the New Hebrides islands (now Vanuatu) in the South Pacific.
Their greenhouses were noted for a remarkable collection of orchids. Many were native to the Mexican jungles, gathered there by the Eigenbergers. They had more than 700 varieties, ergo the name of the property, the "ranch or farm of flowers".
During the early years Rancho was also a zoo. At various times the Eigenbergers kept a collection of wild animals including a mountain lion, leopard and bear. The couple also raised and tamed a gibbon which was later given to the John Ball Park Zoo in Grand Rapids, Michigan.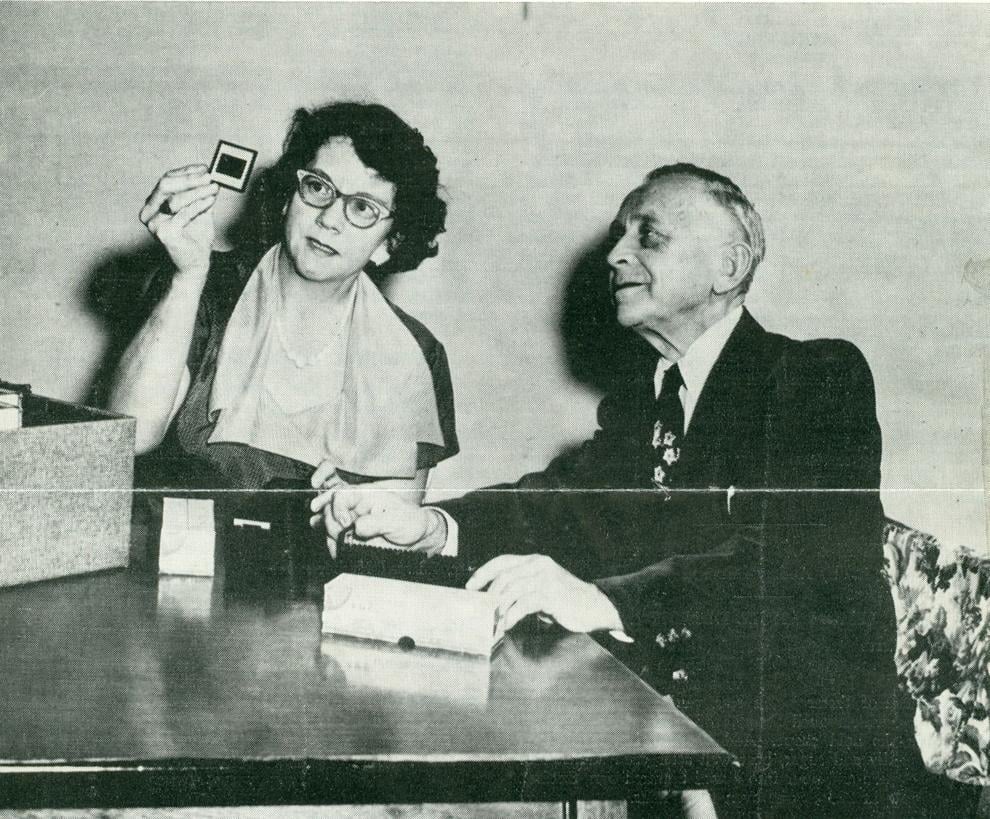 Much of Dr. Eigenberger's local fame came from his work with rattlesnakes. Venom was harvested from the snakes and used in the development of anti-venom among other things. In July of 1924, the doctor's rattlesnake cages at the Sheboygan Clinic were vandalized. The snakes were crushed to death in their cages stored on the roof of the clinic. It was thought to be an inside job.
Perhaps truth, perhaps urban myth, it is rumored that Friedrich would inject himself with diluted venom and then note the results. Once his reaction bordered on the dangerous. His eyes burned and his face got numb. He lost feeling in his fingers and toes, and most frightening, it became hard for him to breathe.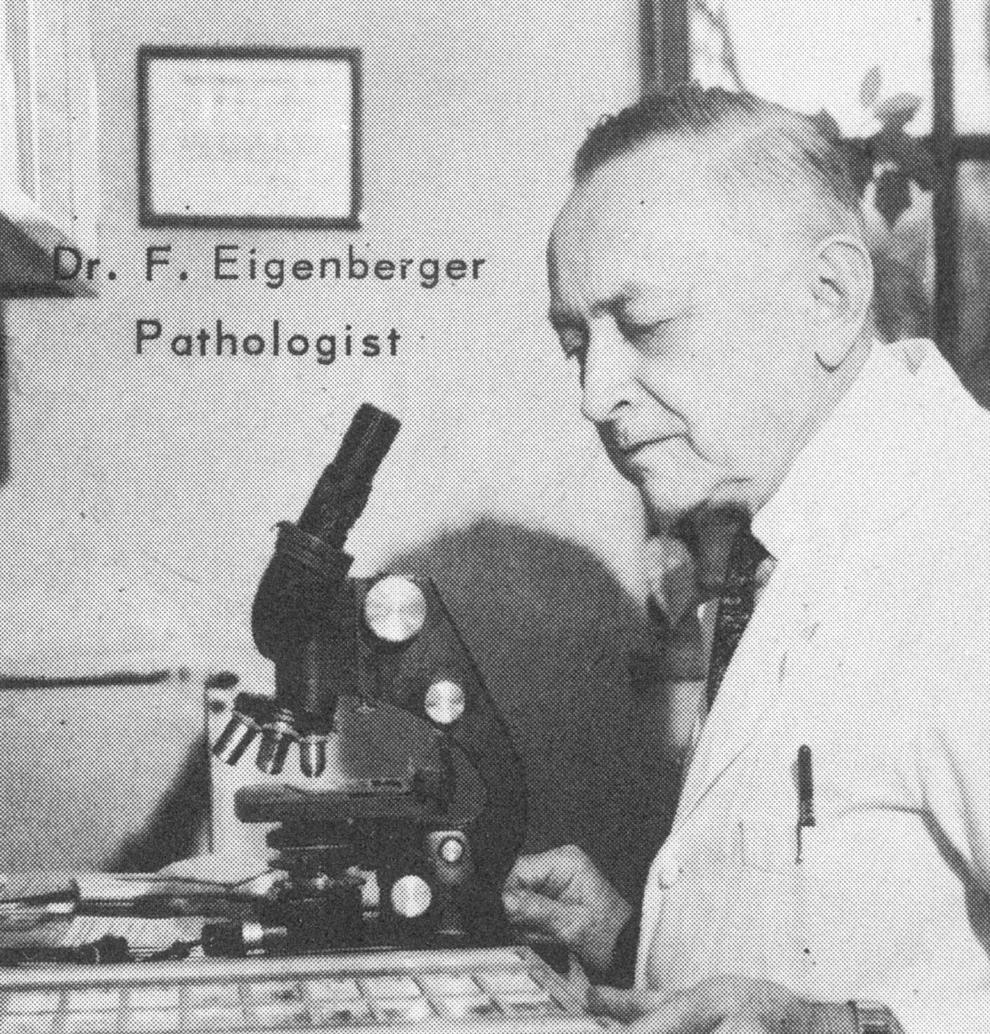 Dozens of rattlesnakes, many purchased at Keitel's snake farm near Baraboo, were kept at the Greendale Road property. Supposedly their pen was impossible to breach, but that has been questioned.
In September of 1925, Kohler and vicinity had a rash of alarming rattlesnake sightings. Dr. Eigenberger's "snake farm" was blamed for the infestation. Over three weeks a total of eleven snakes were killed or captured on four properties located between Upper Falls Road and 
Indiana Avenue. That seemed excessive considering rattlesnakes are not native to Sheboygan County.
Earlier that year Eigenberger was bitten by a rattler. He was struck by the venomous fangs of one when dropping another snake into a cage. He immediately took the necessary steps to counteract the poison, applying a tourniquet, drawing the blood from the wound, and then driving to the hospital. But, between that episode and the serpent sightings, the neighbors were hysterical and wanted change.
The Dr. always denied responsibility, stating his snake cages were escape proof, but an editorial by Charlie Broughton, editor of The Sheboygan Press, called for Eigenberger to abolish his snake farm. He felt the herpetarium was a menace to the community.

 Friedrich died in March 1961 and his widow, Cordelia, continued to live in the house of flowers until she died in 1999. The house sat empty for a decade before it was demolished in 2009.
The Eigenbergers were smart, interesting, well-traveled and well-read citizens who gave much to Sheboygan County. Perhaps they were just a bit ahead of their time.