SHEBOYGAN COUNTY — Perpetual care sounds like forever, at least when it comes to cemeteries. The reality of that term does not always match the financial reality of the concept.
The term "perpetual care" in cemeteries has come to mean the providing of funds to be held in perpetual trust, the income of which is to be expended in keeping up forever the necessary care of the individual lots and graves, including the maintenance, repair and future renewal of the borders, drives, water and sodding. What this means is it deals with the housekeeping of the graves.
A cemetery can be owned by a religious order, municipality, fraternal organization, association, individual or corporation. Churches take care of their own burial grounds. Public or municipal cemeteries are supported by local taxes and cared for by paid maintenance employees. Veterans' burial grounds are supported by the United States government. Housekeeping is included.
It is the old private cemeteries that are running into trouble. They typically don't sell enough lots each year to add much to the kitty or there is no room to expand. Interest rates have been so low for the last decade, the meager income from invested funds just doesn't cover the money needed for gas money.
Let me introduce you to one gem of a local cemetery. Winooski Cemetery, though not in the settlement proper, is located on the curve on County Rd U about one-half mile west of County Rd E southwest of Plymouth. The old Winooski school still stands as a private home just to the east.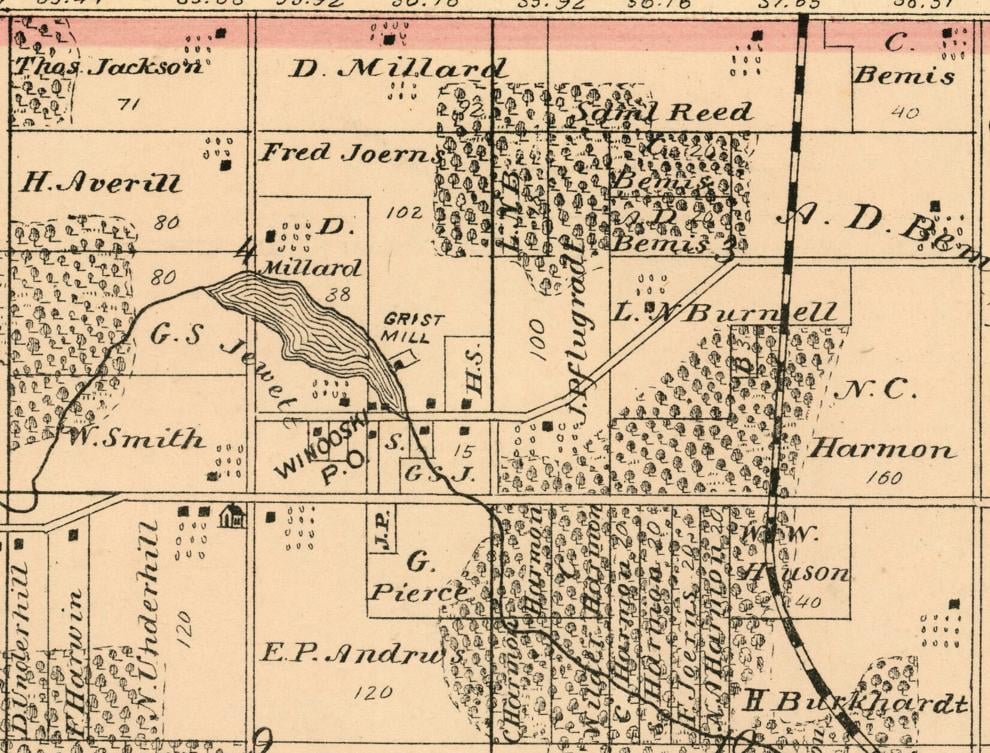 Winooski is a wonderful step back in time. It is a rural community located just southwest of Plymouth in central Sheboygan County. Today you will find a few homes on a beautiful country road where you can buy maple syrup, homemade soap and view the remains of an old mill wheel at its original site on the Mullet River. Just down the road you can visit the 170-year-old graveyard.
This history-filled graveyard contains the remains, the stories and the personalities of some of Sheboygan County's first settlers. Imagine what they saw and experienced as they came to Wisconsin through the wilderness.
James Stone and his wife, Lucinda Danforth, settled in Winooski in 1846. Stone was a millwright by trade, and it was he who built the grist mill. A post office, that tremendous connection to the outside world, was added in 1853.
Most of the first settlers were Yankees (those of English or Scotch origin who settled in America generations ago) from Vermont where there was also a town named Winooski and an Onion River. Today it's a suburb of Burlington, just east of Lake Champlain.
Also of interest is the fact that there are 5 women buried there that are daughters of Revolutionary War soldiers and are original D.A.R. Members. Four of them are sisters, Lucinda Danforth Stone, Permela Danforth Jewett, Persis Danforth Wright and Rhoda Danforth Wood while the fifth is Sally Crooks Westland.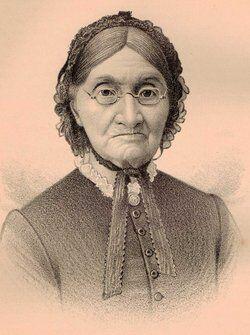 There are also at least 14 Civil War veterans buried in the cemetery. Imagine their stories.
Descendants of Jonathan Walker rest peacefully under the turf. In 1846, Walker, a middle-aged Massachusetts sea captain in the Caribbean on business, tried to carry several fugitive slaves from Pensacola to the British West Indies, where slavery was illegal. His boat, however, was seized at sea and brought into the authorities at Key West, where Walker was charged with theft of the slave owner's "property."
He was sent back to Pensacola and, after a long confinement in a Florida prison, was sentenced to pay a large fine and be branded on his right hand with the letters "S.S." (for "slave stealer").


He's memorialized in John Greenleaf Whittier's poem "The Branded Hand." Whittier wrote, "Then lift that manly right hand, Bold plowman of the wave, Its branded palm shall prophesy, Salvation for the slave.

"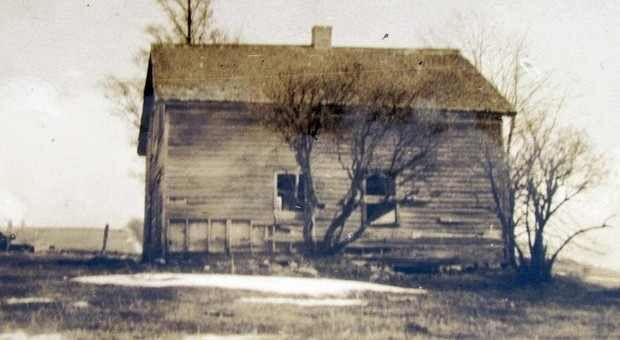 Though the first deaths of the community were in 1851, there was no cemetery available. Most were buried on their own land and later moved. The first mention of Winooski Cemetery is May 16th, 1857. The first meeting of the Winooski Cemetery Association was held at the Winooski School on October 22, 1859. Land was donated by Nathan and Persis Underhill for the graveyard. Lots were for sale one month later. The minimum price for lots was set at $1.00 with the privilege of bidding for a choice the same to be sold to the highest bidder.
Later, land was added by a donation from H.S. and Effie Averill in 1888.

 The Winooski Cemetery is one of the few remaining private cemeteries in Sheboygan County. It's been maintained by the Association for over 161 years. The cost to maintain the cemetery rises each year, but it is a sum that can be raised through gifts from friends and families.
Here's how you can help: Consider adding to the Perpetual Care fund each year, whether it be to Winooski or your own family cemeteries. Perhaps it's time to crowd-fund your local cemetery. What a gift to your ancestor, what a gift to history, what a gift to your community! A little when multiplied by many goes a long way. 

If you would like to share your good fortune with Winooski, please contact Winooski Cemetery Association, C/O Gary Wightman, 2209 Kensington Ave., Plymouth, WI 53073. Reach out to your family and friends, invite them to help preserve history.