The morning of March 1, 1920, started out in a rather ordinary way for Eddie Canisius, 17. It involved a weekly trip to the bank, which was part of his job working for his father Charles, owner the family saloon located at 1113 Penn Avenue. He hopped a ride with a taxi driver friend and was dropped off at Security First National Bank located at Eighth and Center streets in Sheboygan.
Armed with an $800 check, Canisius exchanged it for cash for his father's check cashing business. The family took care of the men that worked for the Chicago & Northwestern Railroad.
Going home, all was well until young Ed was just past the Majestic Theater south of the bank. An oddly-dressed man sporting an eye patch approached Canisius and asked, "Say, Eddie, would you help me?" The man needed help sliding a trunk down a stairway adjacent to Tom Kernan's Cigar Company next door to the Majestic.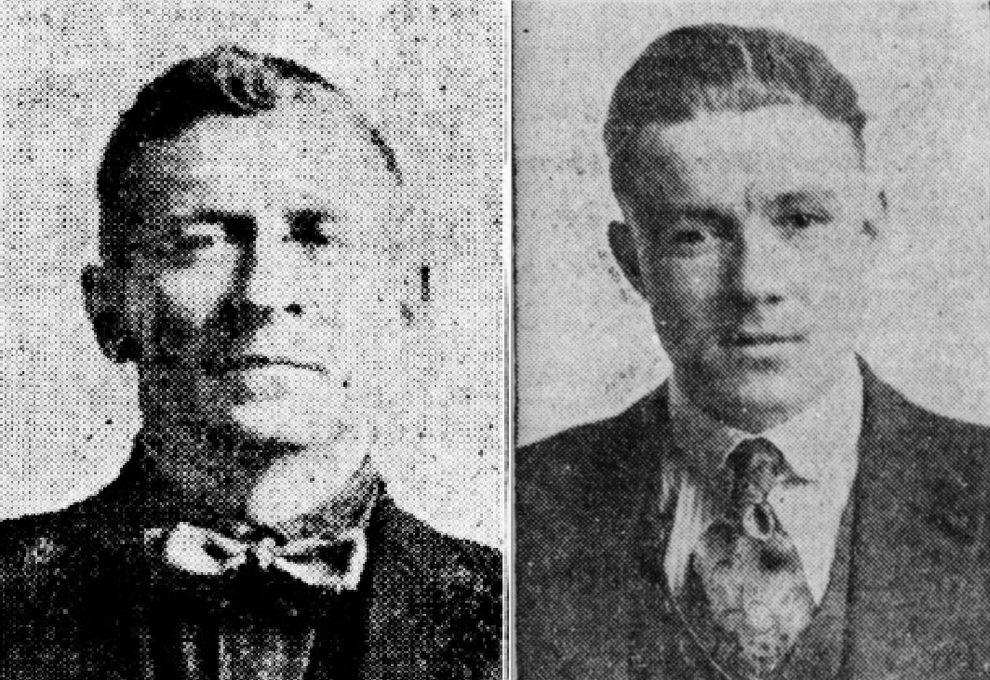 Canisius affably agreed to help and was promptly rewarded by an attack from two robbers. They knocked him on the head four or five times with a sock filled with BBs, recently purchased from Geele Hardware. Ed swooned and was unconscious for just a bit, but he was soon up and running, shouting," Help, I am robbed."
Hampered by poor eyesight, he lost sight of the pair as they took off into the alley north of H. Buchheim Music Co, located mid-block north of Penn Avenue on the east side of Eighth Street.
He later stated that it was odd; they acted as if they knew him. One wore a long, loose-fitting coat and motorcycle goggles with one eye patched with cotton. The other crook was taller. Both were in their mid-twenties.
The $800 was gone—they had pilfered it from his pocket while he was down.
After the attack, Canisius walked back to the saloon. He told his father of the debacle. The elder Canisius was incensed by the lack of help from Sheboygan citizens in catching the perpetrators. It was common knowledge that two men were seen loitering earlier at the interurban station. There was also a gang of thieves in town hailing from Chicago. In Sheboygan since before Christmas, the two had cased the Canisius saloon and knew their bank business.
The police went into action, riding the streetcars, stopping anyone of a suspicious nature. The robbers cleared Sheboygan, but the Port Washington police arrested a young man, Milwaukee-bound, flashing a great deal of cash.
That young man was Calvin Pooler, aka Calvin Metz, Frank Kelly or Calvin Rothwell. He was a young man on the wrong path. Horribly influenced by his criminal father, Ed Pooler, Carl spilled the beans and told the entire story. He quickly confessed to assaulting and robbing Ed Canisius. It seems his father was his accomplice.
Calvin was brought back to Sheboygan from Port, where he was housed in the county jail. The Sheriff was his warden. The crazy soul, along with two other inmates, tried to escape on March 23, just three weeks after his arrest.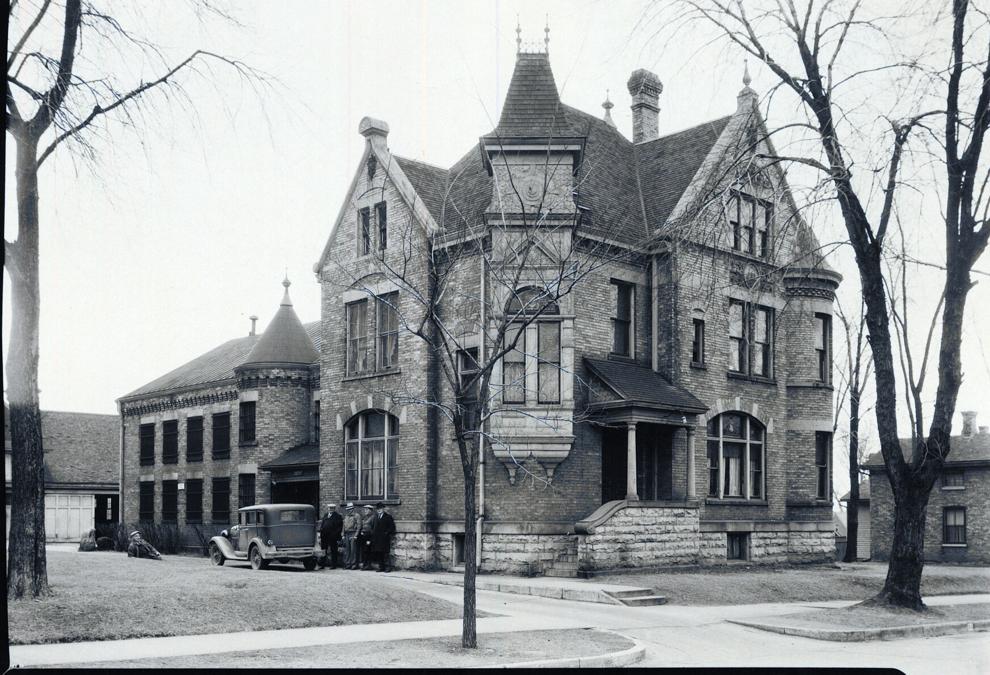 Calvin faced a quick trial in April of the same year. In his testimony, Pooler said his father bragged about how to make a quick and easy $800 in Sheboygan. So, the three of them planned the heist. Hiding at the top of the stairs, Pooler Sr. was the man who hit Canisius.
When it came to the loot, Pooler Sr. kept $500 while Pooler Jr. got $300.
Calvin Pooler was sentenced to six years hard labor at Waupun by Judge Kirwan.
While Calvin was caught right away, Ed Pooler escaped and made it to Australia. But, freedom was short-lived.
Not to be denied justice, Sheboygan County law enforcement sent Sheriff Brockmann and Chief Dehne to retrieve Pooler once the Aussies caught him in New South Wales. They willingly granted extradition. When the trio returned to Sheboygan in mid-October, a huge crowd showed up at the Northwestern depot to watch. The 8,000-mile trip took two months, with travel going through San Francisco, Honolulu, Pago Pago in the Samoan Islands and then on to Sydney.
Ed Pooler's trial began January 7, 1922, with Judge Henry Grass presiding. After much posturing, shouting, game-playing and argument, the trial took place. After three days, Ed Pooler was sentenced to the Wisconsin State Prison in Waupun for nine years.
Edward Canisius recovered, though he permanently lost his hearing. He went on to live a long and productive life working for the Sheboygan Press for 37 years and raising his family in Sheboygan. March 1, 1920 ended up being no ordinary day.