SHEBOYGAN — For some businesses, it's more than just profit. Goodside Grocery Co-op is one of those businesses.
Goodside was developed in 2011 in the back of Sheboygan's own Paradigm Coffee & Music with community members selling local goods and foods. It garnered so much attention, the group was able to move into its own space at 1131 N. 8th Street.
What is a cooperative?
Cooperatives are based on groups of local vendors coming together to sell goods, somewhere in the cross between a farmers market and a local grocery store.
"Cooperatives don't actually have owners. We are owned by all of our members, and then are run by a board," manager Annalesa Johnson explained. "Historically, food cooperatives were started back in the '60s or '70s when people were trying to find a way to get more affordable prices on good food. People would go in together to buy 50 pounds of rise and then split it up for better cost. It was much more of a community effort. That's kind of what framed a co-op—the community coming together to share one resource."
Goodside doesn't necessarily have a set number of vendors it works with year-round. Rather, true to its nature, it's a coming and going of local suppliers.
"Our local vendors are definitely growing as the time goes on as we have small businesses or farmers wanting to sell stuff," Johnson said. "If someone has something they want to sell, they pitch it to us and we decided if we want to put it on our shelves.
"A big part of the co-op model is providing local food, and organic food is really important to us," she added.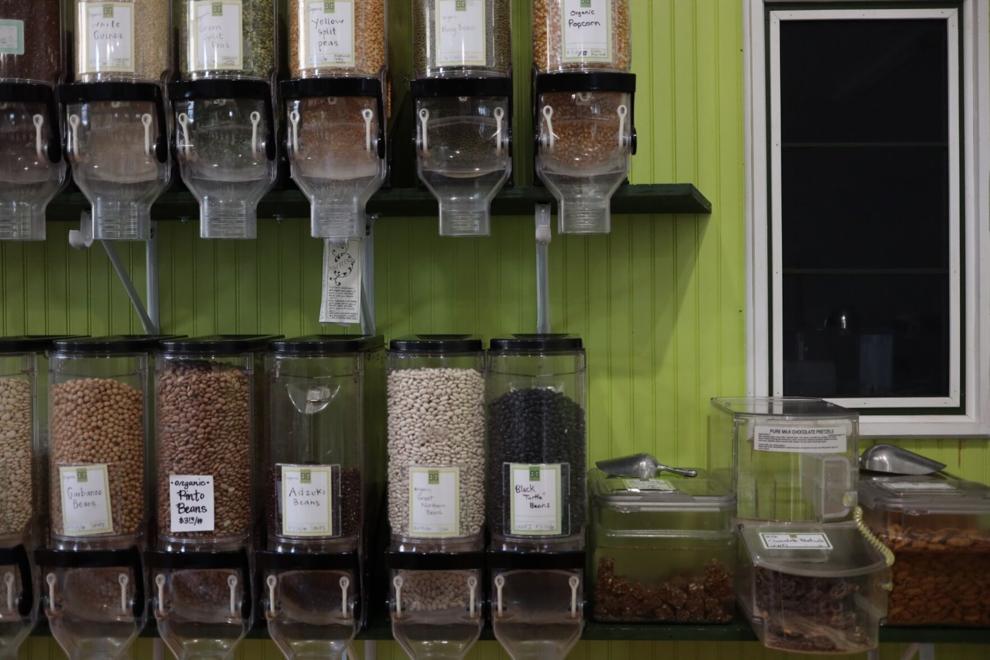 What kind of products are offered?
One of Goodside's most unique and valuable features is its bulk section of grains, rice, nuts and dried fruits, to name a few. 
"We like to stay away from packaged products, so a lot of people that shop here like it because they're looking to reduce their waste," Johnson said. "This has changed here in 2020 with the pandemic, but normally people could bring their own jar and fill it with oats instead of buying a package. That's a big draw. Or if a recipe called specifically for one cup of oats, you could come in and just get a single cup of oats priced per pound."
The shelves are also full of fresh produce as well as canned items and other basics like butter, milk and bread. One of their biggest hits? Organic, locally-made honey and maple syrups.
From time to time, the members like to include unique items they come across.
"It depends all on what we find, but we try to support a lot of Black, minority or women-owned businesses," Johnson explained. "For example, we had some fun toothbrushes owned by a minority woman of color, and these bamboo toothbrushes went toward different women's rights, mental health and LGBTQ organizations in the community. We're interested in products like that that help people."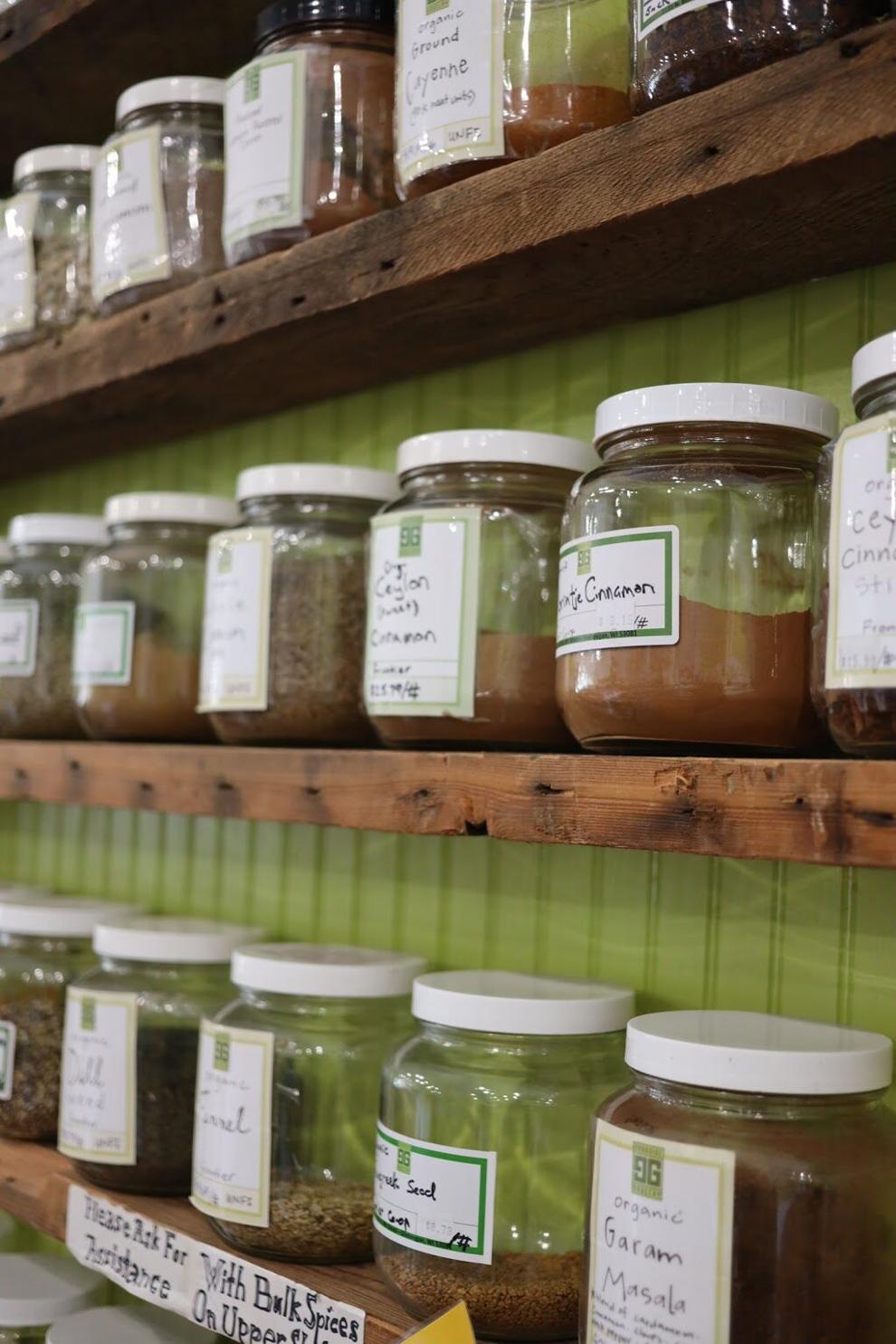 Can I shop there?
Yes. Goodside is open to all members of the community.
"First and foremost, anyone and everyone can shop here. You do not have to be a part of the co-op," Johnson said. "A lot of people may have that assumption you need to be a member, but anyone can come."
In fact, it's encouraged for members of the community to be as involved as possible.
"Another big thing about our co-op is we're mostly volunteer-run," Johnson said. "I'm the manager, and I'm the only paid person here. Everyone else that you could see is a volunteer. Before the pandemic, we had 25 volunteers every week who would come and help out."
Volunteers also get an additional 10% off of products.
Why shop co-op?
"I think that it's important to support the small, local people just because, in our world, you could get anything on Amazon if you wanted to. You can just go to the big box store anytime," Johnson said. "But when you're supporting small vendors and suppliers, your dollars are staying in the community and supporting people where a $20 sale or a $100 sale for them truly makes a big difference. it's important to keep amplifying the people who are trying to invest in our community."
The store is open from 10 a.m. to 6 p.m. Mondays through Fridays and 10 a.m. to 4 p.m. Saturdays.