SHEBOYGAN — At Tuesday's City Plan Commission meeting, the committee approved SmitCo Eateries' application to build a Popeyes Restaurant at 3207 S. Business Drive in Sheboygan at the site of the former Ryder Truck facility.
The proposed restaurant will be 2,600 sq. ft. in size and construction is expected to begin as soon as possible according to SmitCo Eateries, Inc. CEO Matt Rodriguez.
The existing Ryder Truck structure would be demolished to construct the drive-thru restaurant, which would also include 42 seats for indoor dining. The anticipated number of employees is about 24 to 30, and the anticipated number of customers is 300 per day.
The building plan, which can be found here, also includes an additional plot to the south that would be a similar structure to be sold off to another developer. The existing drive way would be utilized for the restaurant and the plan includes 32 parking spaces.
At this time, Rodriguez said no other developers are involved yet for the south plot.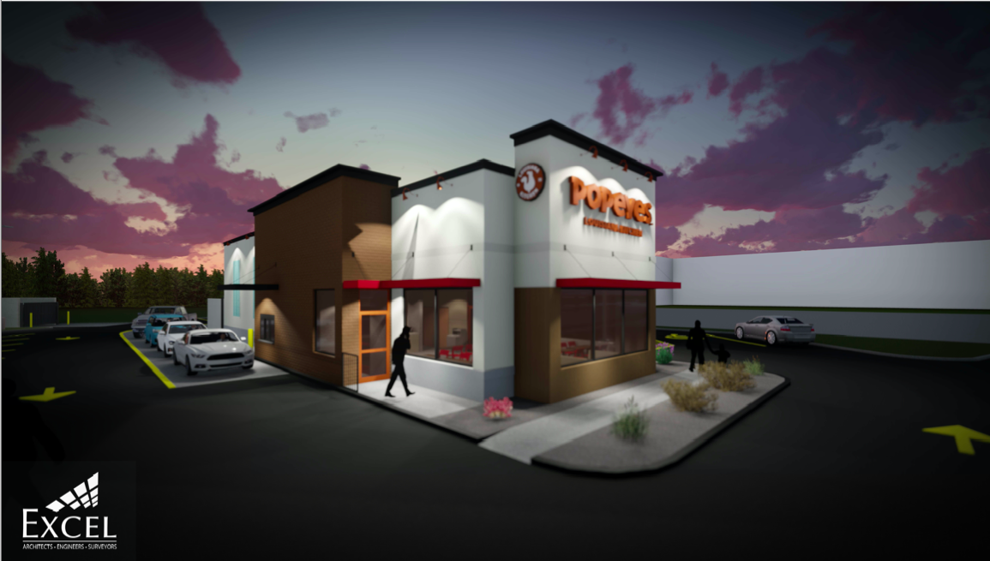 "We have a development agreement with Popeyes to develop 15 restaurants in the corridor of Wisconsin from the shores of Lake Michigan to the Minnesota state border. We started in Green Bay and Appleton, and now we have locations in Fond du Lac and Manitowoc, so Sheboygan is the next best fit for that market," Rodriguez said in the meeting. "We've been interested in coming to Sheboygan, it's just been a matter of finding the right piece of property that makes sense, and we seem to have found that space."
Popeyes Louisiana Kitchen is a fast food restaurant chain that sells mainly fried chicken. Some of its most popular dishes include chicken sandwiches, wings, tenders, nuggets and legs as well as popcorn shrimp and a variety of sides including mashed potatoes with gravy, Cajun fries, Cajun rice, green beans and biscuits.