SHEBOYGAN — At Tuesday afternoon's meeting, the City of Sheboygan City Plan Commission approved the request by Starbucks developers to construct a new location on North Avenue.
The parcel, located next to Advance Auto Parts, includes both an undeveloped green space as well as the unoccupied Loan Max building. Developers Logic Design and Architecture are proposing building a new Starbucks on the open lot and transforming the Loan Max into a Cousins Subs.
The Starbucks proposal includes a 2,230 square foot coffee shop complete with a full-service drive thru and 250 square foot outdoor patio area. Indoor seating capacity will be approximately 50 patrons with a capacity of 20 for the patio. It is anticipated to employ between 25 and 30 people with proposed business hours from 5 a.m. to 9 p.m. daily. 
According to the plan, construction will begin in late fall of 2021 and be completed by late spring of 2022.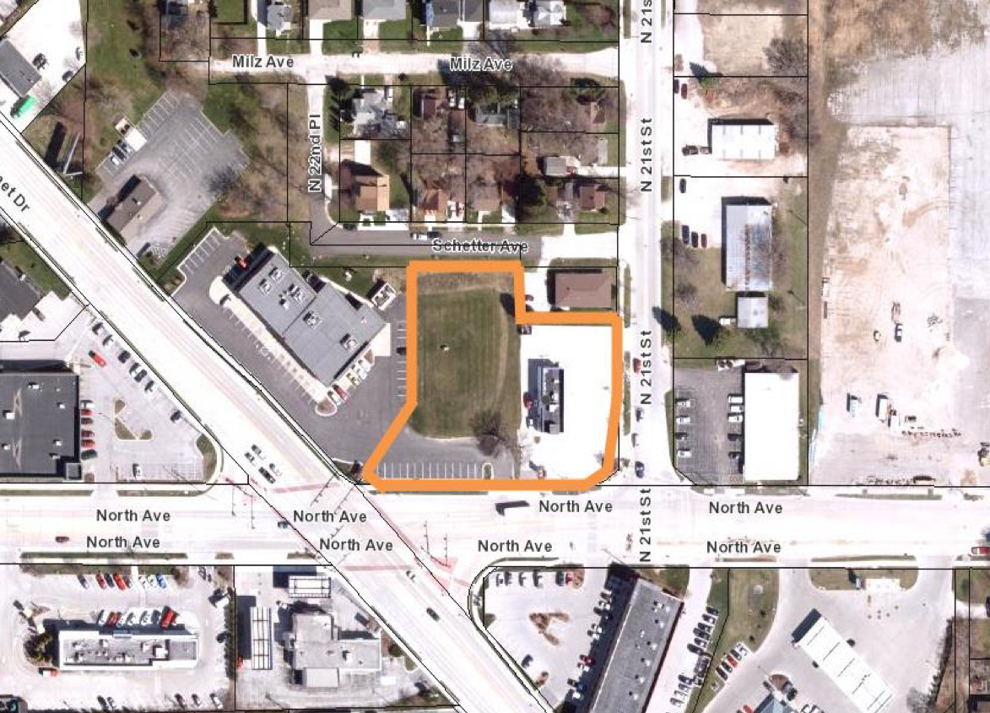 The current access to North Avenue on what will be the new Cousins property will be eliminated, and a new shared access driveway will be created for access to both Starbucks and Cousins. There will be a cross access easement between the properties to allow vehicles access on both properties, minimizing traffic stacking and impacts to North Avenue.
"There are a number of turning movements along this section of North Avenue, which is very close to the Calumet Drive intersection, and creating a shared access driveway minimizes the number of turning movements in this area which is safer from a pedestrian and vehicular perspective," states the report prepared by Steve Sokolowski, manager of the planning and zoning committee. "Having one shared access driveway is much safer than having two separate access drives for each property creating even more turning movements at this very busy intersection - Calumet and North intersection, North and N. 21st Street intersection and the other various driveway movements to and from the commercial strip centers on each side of North Avenue."
The developers commented on the 14th Street and Erie Avenue Starbucks' "alarmingly short" drive-thru traffic queue, which often spills out onto 14th, and said they have taken steps to create a drive-thru that can go as many as 16 to 17 cars deep without seeing any major traffic interruptions to North Avenue and N. 21st Street.
The plan also includes the usage of landscaping to block the higher-increased trafficked area from the residential Schetter Avenue behind the parcel.