PLYMOUTH – Zebra mussels have been a major ecological and economic issue since the 1980s, and Plymouth's Tyler Rezachek has created a solution to rid Wisconsin's waterways of the invasive species.
Rezachek, an entrepreneur and Iraq war veteran, has developed AntiMussel, a technology that transforms invasive mussels into renewable calcium carbonate, which can be used in making paper, paint, plastics and pharmaceuticals.
AntiMussel, a pre-seed, prototype-stage company, was one of the winners at the NEW Launch Alliance Pitch Event held at Titletown Tech in Green Bay in December, and will have a chance for further recognition at the New North Summit at Lambeau Field on June 8.
AntiMussel will also be carrying out a pilot program this spring in which a full-scale cleanup of a mussel infestation will take place. The cleanup will provide a real-life case study Rezachek hopes will help attract future investment. That investment could bring AntiMussel closer to solving a problem that has plagued the Great Lakes region for nearly four decades.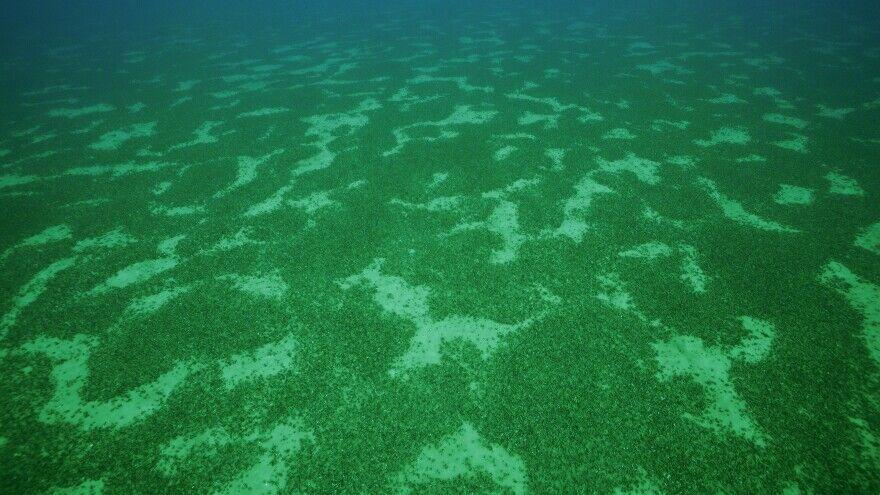 Zebra mussels have been a major issue since arriving in the United States from Eastern Europe and Asia. The mussels, which attached themselves to ships coming over from Europe, were first detected in the Great Lakes in the mid-1980s. Since then, they have disrupted native species and caused costly damage to infrastructure.
The invasive mussels filter out algae that native species need for food, and attach to and incapacitate native mussels. Zebra mussels also multiply quickly, since they have no natural predators outside of their native habitat, and easily spread after attaching themselves to fishing boats and other vessels. Once just a Great Lakes problem, the invasive species are now found as far away as California, Texas and Utah.
In terms of the economic impact, $1.5 billion is spent annually to repair infrastructure damage caused by the mussels, according to Rezachek. This damage includes clogging intake pipes at water treatment facilities and power plants.
The Sun recently interviewed Rezachek about AntiMussel and his efforts to rid our lakes and rivers of the invasive species. Here is what he had to say:
1) When did you first come up with the idea for AntiMussel?
In the early part of 2022. I was burned out on landscaping and was searching for a problem to solve. I had recently attended an Entrepreneurship Bootcamp for Veterans at Texas A&M and had the confidence to take a chance. AntiMussel was created on one sheet of paper in a notebook, and that initial burst of creative energy still drives our mission today.
2) What kind of technology is used?
Nearly everything we use for the retrieval, crushing, and grading processes is off-the-shelf equipment. The suction head design for removing them from the lakebed is a patentable technology. In addition, while on the lake, we intend to collect data like water/air temperature, wind speed, current speed, and other weather data using a custom sensor platform. 
3) Is it an expensive or labor intensive process?
Expensive, yes. Labor intensive, no. One of the primary goals has always been to reduce labor as much as possible. On paper, our process should only require four humans to harvest, one to transport, and another six to process and grade. Expense wise, there is significant capital required up front to purchase the required boat and processing equipment.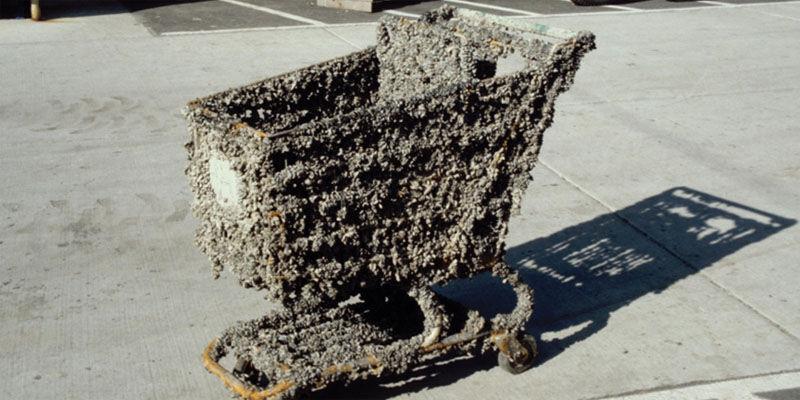 4) Do you plan on building the business yourself, or selling the idea to a larger company?
I've built everything thus far on my own, having just recently received some grant funding. Beyond that, AntiMussel is ready for a pivot whenever it's required. If a larger company wants to acquire us and continue the mission, that's great. If not, I'm ready and willing to bootstrap for as long as needed.
5) Do you have a scientific background?
No scientific background here. My professional skills are in sales, 3D design, and mechanical design/maintenance. Personally, I'm a woodworker and love to grow my own food. Basically, just an entrepreneur looking to solve problems. 
6) Has your military experience helped you in developing AntiMussel?
Without a doubt, yes. The U.S. Army stressed attention to detail, emotional resilience, and dedication to a mission among other things, all of which are required to navigate the lonely and desolate path of founding an environmental start-up. So many situations can be handled with a tactical approach, even in business. 
When ambushed, we were taught to push through, encircle the enemy, and eliminate them. Same tactics apply to being caught off guard in business. Push past the expensive or dangerous part, develop a plan while moving, and de-risk yourself for the future. 
7) As an avid fisherman, have you personally felt the impact of zebra mussels on our waterways?
Time spent cleaning equipment, not being able to wade barefoot, and no beach use for our dogs. I think anyone who has lived on or near the water, or that uses it recreationally, can attest to at least one of those fitting their experience with invasive mussels. 
8) Have you spoken to any companies who are interested in using the calcium carbonate created from the mussels?
I've had productive conversations with two large corporations, one is local and uses a large amount of calcium carbonate as a filler in white plastic and the other was a multinational technology company. Nothing concrete has been produced from either one of those conversations, but we always welcome more of them!